Posted on May 31st, 2019 by Yessica Prato
You made it! The last few years have been filled with hard work, long papers, many sleepless nights studying for exams, and learning how to make the most out of your experience as an international student in the US. For this- we congratulate you! But before going back to your home country, here is a list of things you must do and places you should visit before you leave the United States:

Going Back in Time

If you like history and sightseeing, visiting some of the monuments that showcase US history should be at the top of your list.

If you live on the east coast, you'll have plenty of history to discover as the first 13 colonies were all located along the Atlantic Ocean. The National Mall in Washington, D.C. is a great place to start! It extends from the National Capitol building all the way to the Lincoln Memorial, stretching more than 2 miles (3 kilometers). Surrounded by museums like the Smithsonian, and even the White House.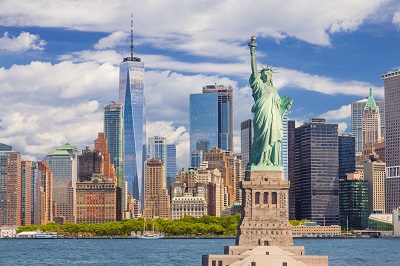 Another stop you must make- one of the most iconic monuments of the United States, the Statue of Liberty. Located off the coast of New York City, on Ellis Island, this monument was given to the United States by France and it represents liberty for those coming into the US.

For those of you on the west coast, visiting Mount Rushmore is a must. The national memorial sculpture carved into the black hills of South Dakota portraits George Washington, Theodore Roosevelt, Abraham Lincoln, and Thomas Jefferson. Another iconic place on the US west coast is the Golden Gate Bridge in the city of San Francisco! San Francisco is the commercial, financial, and cultural center or Northern California. Its culture is Spanish and Mexican influenced and the city survived one of the most destructive earthquakes in US history.

Famous Cities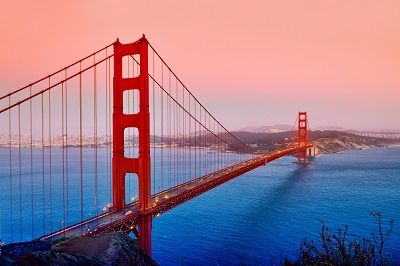 Speaking of San Francisco, this city is a hot spot for high-tech companies and new startups. Better known as "Silicon Valley," San Francisco is host to many giants likes Facebook, Uber, Twitter, Apple and Microsoft. After you explore Silicon Valley, make your way south to Los Angeles. Here, you can visit Hollywood, Beverly Hills and maybe even see your favorite movie stars! Only a short drive away from LA, you will find Las Vegas. Las Vegas is a fun city that truly never sleeps. This is a fun place for those of you looking to enjoy the nightlife as their casinos are available 24/7. If you'd rather enjoy a more relax vibe, head north from San Francisco to Seattle. Seattle is fastly becoming one of the fastest-growing cities in the United States. Famous for the its Space Needle observation tower and the original Starbucks store, Seattle offers a fun and modern environment for international students.

Since the US is noticeably vast, for those international students looking for famous cities in the middle of the country to visit, head to Chicago, home of the best pizza, great shopping, and the Willis Tower, formally known as "Sears Tower." If you prefer warmer temperatures, head south to cities like Dallas or Houston in Texas; both cities offer great cultural diversity and incredible food.

Back on the east coast, the US has its most well-known cities like New York, Washington D.C., Philadelphia, and Boston. However, if you enjoy piña coladas and getting caught in the rain, you can also make your way down to sunny Florida and visit exciting cities like Miami and Tampa!

Thrill Seekers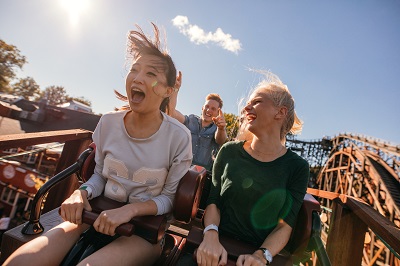 After finishing your studies, some international students want to find activities that will both help them experience the US and allow them to destress. For those of you looking for fun attractions, since you made your way down to Florida, you must visit Orlando. Resting in the heart of the state, Orlando is host to some of the most famous amusement parks in the world. This includes Walt Disney World, Universal Studios, and SeaWorld. Not far from there, you will also find the Kennedy Space Center, home of NASA. Of course, the west coast also has its version of these amusement parks in LA! You can find Disneyland and Universal Studios over there as well. Moreover, Los Angeles is also home of Six Flags Magic Mountain which has the most roller coasters of all amusement parks in the US.

Perhaps the thrill you're seeking after your studies is more of the outdoorsy type. Well, the US has something for you as well!

Outdoor Adventure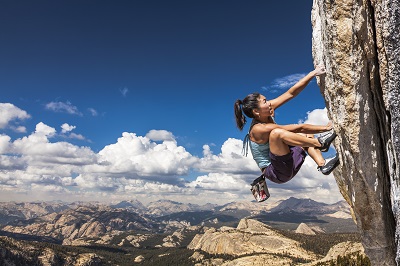 For those who prefer to find thrill in nature, the United States has a lot to offer before you head back home. The Appalachian Trail is a marked hiking trail that stretches from Georgia all the way to Maine if you are seeking a challenge. Another beautiful spot to visit is the Grand Canyon National Park; with stunning views, many international students visit this iconic landmark before heading back home. There you will be able to do sky gliding, mountaineering, and more. Since you are already on the path to breathe cleaner air, Yellowstone National Park is a must! Nearly 3,500 square miles of wilderness to hike, it's a famous volcanic hot spot. During the winter, you can visit Denver, Colorado or Red River, New Mexico and enjoy winter sports such as snow skiing or snowboarding.

Last But Not Least…

Before making your way back home, make sure to visit some of the places and attractions we have mentioned here. However, most importantly, here a few activities you must experience:
Go to a Broadway show : Many cities offer shows directly from Broadway. If you are in New York City or nearby, we encourage you to go to one of those shows.
Rodeo Show: A competitive and very popular sport in the Midwest and southern part of the US. Professionals a.k.a. cowboys and cowgirls are tested on their skill and speed in events like team roping or barrel racing.
Football: The most popular sport in the US is American Football indisputably. International students should attend at least once, including tailgating before the game!
American lifestyle: Whether it's the food or the holidays, make sure to join your american friends and experience the US culture.
The United States is commonly described as a melting pot, and that's not to exclude the variety of things to do and explore. Before you head home put on your travel gear and start exploring!