Posted on March 20th, 2013 by Jenny Frankel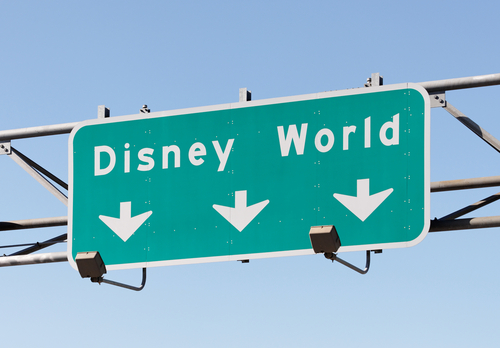 An area about the size of 4,000 acres (1,600 hectares) is just devoted to gardens here at Walt Disney World which is 47 square mile (122 square kilometer). Walt Disney World Resort includes the 4 theme parks (Magic Kingdom, Epcot, Animal Kingdom and Hollywood Studios), golf courses, hotels, water parks (Blizzard Beach and Typhoon Lagoon) and campground.
Each year more than 750 horticultural professionals at Walt Disney World Resort plant three million bedding plants. They tend to 175,000 trees as well as over four million shrubs. 13,000 rose bushes cover the Walt Disney World area. Plants have been brought in from every continent excluding Antarctica. There is a nursery on site in Florida that is staffed by 30 professional to replenish the Disney gardens.
Disney is known for its topiaries. To the left you will see topiary at Disney. Around 200 plants are sculpted by topiary experts, each one having a different design.
Walking around Disney you will see many hanging baskets that are season specific. These baskets are changed out for different seasons as well as country specific in Epcot theme park. Between 800- 4,000 hanging baskets are produced each year. These baskets and theme for the baskets are planned a year in advance.
For Disney's Animal Kingdom theme park designers designed the landscape for munching. Disney's Animal Kingdom was created to showcase Asia, Africa and animals. The park is known for stating that, "it is not a zoo." Designers created a 100 acre browse farm because of the elephants, giraffes, antelope and other creatures like to munch. They needed to replace such plants as acacia, hibiscus, mulberry and other shrubs when the animals munched on them.
Over 700 gardeners, arborists, irrigation specialists and pest management specialists make Walt Disney World Resort a spectacular to see. It could be considered the largest garden in the world.
Become a horticulturalist at Disney! By studying agriculture, you may find yourself one day with a career at a theme park.
* Disney World Photo Courtesy of Shutterstock
No Responses to "Largest Garden in the World"
Leave a Reply