Posted on November 12th, 2015 by Bryanna Davis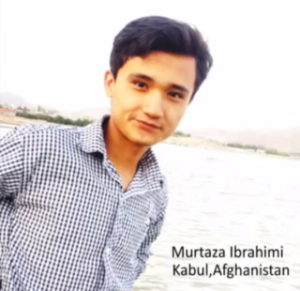 Our 2015 Travel Video Contest is in full swing and we are now one step closer to naming our $4,000 Grand Prize Winner! The Viewers' Choice Winner has been chosen, thanks to the votes of visitors like you!
Congratulations to our Viewers' Choice Winner: Murtaza Ibrahimi from Afghanistan and his video "The Flowers of Success." Watch Murtaza's video to see how his educational journey and passion for singing has inspired him to pursue a degree in the United States and bring back more humanity, education, love and technology to Afghanistan.
Additionally, after many difficult decisions, the original 84 fantastic video entries that were received have been narrowed down to 13 finalists. Our Viewers' Choice Winner will join the other 13 finalists giving our judges 14 outstanding videos to choose the 2015 Travel Video Contest winners from.
Before the winners are chosen by our judging panel, make sure you sit back, relax and watch each of the impressive finalist videos.
If you weren't able to enter this year, don't worry! Our Travel Video Contest is annual, this means you will have a chance to enter next year! Make sure you sign up for our newsletter to receive information on how to enter next year. We hope you enjoy our 2015 Viewers' Choice winner and finalists videos!
No Responses to "The 2015 Viewers' Choice Winner and Finalists Announced!"
Leave a Reply