Posted on November 9th, 2015 by David Tucker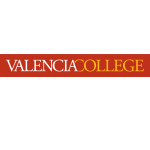 The United States is the perfect place to continue your education. Starting college is a major step for anyone to take, but one that will be the best time of your life. The higher education system in the U.S. can be complicated to understand as an international student, so we asked advisors from Valencia College to give us some tips to help! Via a live Google Hangout, Valencia gave the following explanations and advice about the US higher education system and what you need to know about choosing a college like Valencia.
Why Do Students Choose the U.S. for Higher Education?
Flexibility and variety of programs offered

Prestige

Cultural Experience

Language Immersion

Employment and networking experience
In the U.S. there are two different structures when it comes to receiving a higher education:
Two-Year Community Colleges

are for students after completing high school and they offer 2 year Associate degrees that will lead you into a University. The purpose of a community college is to support the local community, it's short-term, and it benefits the local community. Some benefits of a community college are:
More Affordable

SAT/ACT testing required

Multiple campus locations

Transfers into partner universities.
Four-Year Colleges & Universities

award bachelor's degrees of arts or science and also may award graduate and professional degrees. Most of the four-year colleges and universities also offer graduate and postgraduate degrees too.  The benefits of a university are:
On campus housing

Sport teams

Bachelor's degree

Graduate and postgraduate degrees
Classes – While studying the U.S., the classes can be a bit different than what you are use too. In the United States classrooms can vary in size from 25 to 500 students per class. Students also create their own class schedules with the guidance from administrators giving the students flexibility in their schedules. Most schools offer online classes where the students can attend class without leaving their room.
Credit Hours – In order to earn your undergraduate Bachelor's degree requires you to earn 120 credit hours. Each courses usually earns you 3 credit hours. In order to graduate on time, your goal is to earn 15 credit hours per semester (5 courses).
Employment – There are a few different ways to work while attending college in the United States. You can either work on or off campus. Working off campus there are two different ways: Curricular Practical Training (CPT) and Optional Practical Training. CPT is work that is related to your major, and OPT is a one year after you finish any level of schooling in your particular field of study.
About Valencia College
Valencia College is one of the most well-known community colleges in the U.S. They currently have over 1,100 International Students from over 100 countries. They are also ranked as the 4th best community college when it comes to sending students to a full time university.
     Location – Local theme parks, year-round sunshine and Florida beaches have made Orlando a popular vacation destination and a great place to live. In addition to the entertainment of nearby theme parks including Disney World and Universal Studios, shopping and restaurants, Valencia students can enjoy downtown Orlando's unique art and music venues. Sports fans can enjoy UCF Knights athletics, go to an Orlando City Soccer game or catch an Orlando Magic basketball game at the spectacular Amway arena located nearby.
     Programs – Valencia College offers many of different degrees and programs that you can study. These can vary from ESL for teens, Intensive English Programs (IEP), and Associate Degree Programs. These programs help make the transition into a full time university much easier for international students.
     Campus Activities – Student life at Valencia goes well beyond the classroom. Throughout the year, the campuses come alive with cultural performances, art exhibits, film festivals, concerts, guest speakers, rallies, and dozens of clubs and organizations. Valencia has even been a tour stop for U.S. presidents, including Barack Obama. In addition, International Student Services hosts special events, from immigration and employment workshops to cultural events, where you can meet other international students.
     Clubs & Organizations – At Valencia, students can choose from dozens of groups, clubs and organizations. Students can join clubs for a variety of interest areas including movies, books, art, nature and careers, as well as get involved in student government and volunteer organizations. Intramural sports and campus fitness centers are also available for aspiring athletes and those who just want to stay in shape.
No Responses to "Sneak Peek into the U.S. Higher Education System with Valencia College"
Leave a Reply