Posted on January 25th, 2021 by Fiqah Rahman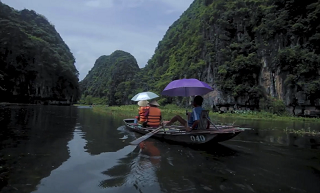 2021. The beginning of a new and hopeful year.
I believe that 2021 will be better. Vaccines are finally out, there's slight progress in world's politics, I graduated my masters program, finally got my Social Security (lol) and I got a job as a video producer for a small creative company in New York City.
If I look back at 2020, there was so much hatred that year. The pandemic certainly didn't help. 2020 was such a difficult yet memorable year not just for me, but for everyone else. People lost jobs, homes and lives. There was injustice amongst race and classes and the fact that everyone had to resist human contact really affected their mental health especially being enclosed in a 700 square foot apartment in New York City crammed with at least 3 people in it. For me, at least, that was the case. I learned to adapt with the situation but then, all of my roommates had to leave New York City as they were ordered by their governments to go back to their home countries. That 700 square foot apartment felt huge, empty and sad after they left. They were like my family here. I had a tough time coping all on my own in my tiny apartment trying to finish my masters program. I remember calling my friends all the time who were 12 hours ahead of me. They helped me with my sanity every time I broke down thinking of life and whether I made the right choice being in New York City to be a documentary filmmaker at the age of 28, dropping everything I had in Southeast Asia, being around friends and loved ones. Then on May 25th, George Floyd's death hit the news. I was devastated when I saw it. It really affected me. He inspired me to create one of the most meaningful films I have ever created. He made me have a purpose. It was because of him I was able to find my thesis for my documentary. 
In December 2020, I graduated from NYU's Journalism school with flying colors. I am not officially a journalist and a documentary filmmaker. Even though I have graduated, my thesis is still in the editing stage. I am now working with NYU's incredible composers from Steinhardt to create music for my 30 minute documentary for NYU's annual film festival. Every year, the News & Documentary masters students from NYU Journalism school produce powerful and impactful documentaries to showcase in New York City. However, this year because of COVID-19, my cohort –consisting of 12 incredible documentary filmmakers– plans to have our film festival outdoors where we will be showcasing our documentaries this year (hopefully) in the Summer.
Honestly, in the beginning, I was afraid and nervous of producing and even showing my documentary because Brunei is a strict, conservative and a religious monarchy. In the documentary, I touch on some of the underlying issues of governance and the society which might cause me some trouble. But I know that this could help people and I believe that it is such an important topic that many people from all over the world could relate to. It was one of the toughest decisions I had to make which was one of the reasons why I had so many breakdowns in 2020. Nonetheless, I am excited to show Brunei -a country that not a lot of people know about- to New York City! And I am the first and only woman who is a documentary filmmaker from Brunei.
No Responses to "The Beginning of a New and Hopeful Year"
Leave a Reply