Posted on January 8th, 2021 by Connor Blay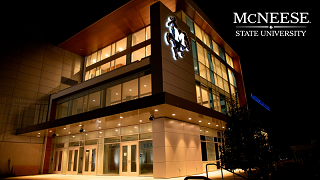 If you missed our livestream this morning with our special guests from McNeese State University, you missed out on a good one! I chatted with Preble Girard, Morgan Turpin and Sarah Leonards on everything that makes the Master of Business Administration program at McNeese excellent. But don't worry! You can still watch the livestream at any time here on our YouTube channel:
Don't forget to share it with your friends who might be interested in the MBA program too! If you'd like to learn more about McNeese and request more information visit the McNeese InternationalStudent.com profile.
2 Responses to "Livestream Recap: Mastering Business at McNeese State University"
roomyys Says:
February 16th, 2021 at 1:19 am

Students must watch the session, it is really informative.

Connor Blay Says:
March 5th, 2021 at 10:29 am

Hi there! Thank you for your feedback. We're glad you enjoyed watching the session. Be sure to share the link with anyone who you think might want to watch it too. 🙂
Leave a Reply