Posted on February 1st, 2021 by Connor Blay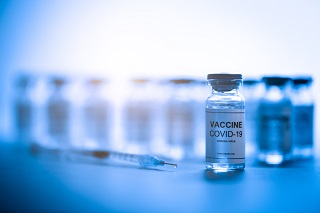 As COVID-19 vaccines are rolling out all over the world, you might be wondering where vaccines are available and what the vaccination process will look like. Several countries around the world have purchased billions of vaccines which are to be distributed to the public. While we're all eager to get vaccinated immediately, it's clear that it's going to take some time before vaccinations are administered to everyone. Let's take a look at some basic information you'll probably want to know.
The Phases of Vaccine Rollouts (Provided by WHO)
Phase 1
This is the phase in which countries that are members of the COVAX Facility are to receive vaccinations and will get enough doses for 20% of the population in order to immunize healthcare workers, older adults and those with serious health conditions. 
Phase 2
When countries have enough doses for 20% of the population, more doses will then become available depending on funding. Each country's risk will be considered in order to determine its priority. This means that a few factors will be considered: the risk of high impact of COVID-19, how vulnerable the healthcare system is and how vulnerable the population is. Countries that are determined to be the highest risk will receive vaccines faster than those at lower risk.
Humanitarian Buffer
Although governments have been asked to include all high-risk individuals and populations, in case it's necessary, up to 5% of the total number of available doses can be set aside as a backup. This could be for certain populations that may not be living inside areas controlled by the government and could include refugees, asylum seekers and workers in these settings.
Approved Vaccines and Where They're Available
According to the New York Times Coronavirus Vaccine Tracker, 67 vaccines are in clinical trials, 8 vaccines are in early or limited use, and 2 vaccines have been approved for full use as of January 31, 2021.
Pfizer/BioNTech
Officially named Comirnaty, this vaccine is said to be 95% effective against COVID-19. It requires two doses and is to be administered by muscle injection. It have been approved for use in Bahrain, Saudi Arabia and Switzerland and for emergency use in the following:
Argentina
Australia
Canada
Chile
Colombia
Costa Rica
Ecuador
European Union
Iraq
Jordan
Kuwait
Lebanon
Malaysia
Mexico
Oman
Panama
Qatar
Serbia
Singapore
Tunisia
United Arab Emirates
United Kingdom
United States
Moderna
This vaccine's official name is mRNA-1273 and it is said to be 94.5% effective. It also requires two doses and is to be administered by muscle injection. It is approved for emergency use in the following:
Canada
European Union
Israel
Switzerland
United Kingdom
United States
Getting Vaccinated as An International Student Living Outside of Your Home Country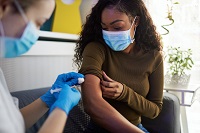 As we navigate through the process of vaccine rollouts, there is a lot of uncertainty as to who will be able to receive the vaccine and when. It might be stressful to be living in a country where you're unfamiliar with how the healthcare system works as this process continues. So when will you be able to get vaccinated as an international student living outside of your home country?
In the United States, the answer is still unclear as to when you will be able to get vaccinated. As it stands right now, it is up to the states to decide which individuals are eligible to receive the vaccine. Currently states are focusing on vaccinating individuals who fall under Phase 1a, 1b and 1c. We should learn more about this after the completion of Phase 1.
In the United Kingdom, however, it has been confirmed by the Department of Health and Social Care that international students will be eligible to access vaccinations. We aren't certain when this will be but as in the US, we should know more after the completion of Phase 1.
Can You Study Abroad Now That There Are Vaccines?
That's a complicated question that we can't really answer at the moment. Many experts say that while vaccine rollouts are in the beginning stages, it could be a long time before everyone has received the vaccine. We can only recommend staying up-to-date with the news and contacting your local embassy with any specific visa-related questions. We understand that so many of you are eager to start your international education journey and we hope that the vaccination process will go smoothly so that can happen in the near future!
No Responses to "Understanding COVID-19 Vaccine Rollouts"
Leave a Reply