Posted on October 29th, 2021 by Connor Blay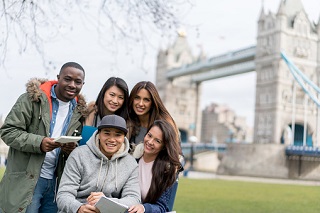 The United Kingdom is widely known for its top quality higher education system with prestigious universities like Cambridge and Oxford. But besides offering some of the best higher education in the world, there are many other reasons that making the UK your academic home is worth considering. We've got five reasons that the UK could be the perfect home away from home for you.
The Culture is Lively and Diverse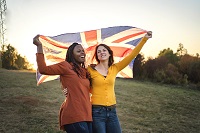 When you think of British culture, your mind might head straight to the royal family. While the royals are a huge part of British culture, there is so much more to be said about life in the UK. The UK is home to people of many different cultural backgrounds which allows for an exciting study abroad experience. As an independent sovereign state made up of four countries (England, Wales, Scotland and Northern Ireland), the UK's people are largely diverse. You'll likely hear several different dialects while studying here including Cockney (London), Welsh (Wales), Scottish, Northern Irish and Geordie (Newcastle) to name a few. When you aren't working on schoolwork, there's plenty to do here like shopping, dining, nightlife and more.
Complete Courses in a Shorter Amount of Time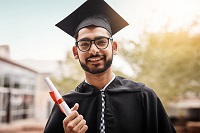 Earning an undergraduate degree in the UK typically only takes about 3 years if you are a full-time student. And, earning a master's degree only takes about 1 year. This means that earning a bachelor's or master's degree can be done about 1 year quicker in the UK than in the US or Canada. This is great for students because it allows them to save money on academic and living expenses, and provides the opportunity to take the next step in finding a career or furthering education sooner than students in the US or Canada.
It's a Great Place to Learn English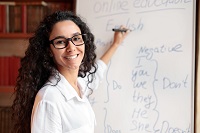 While English is the most spoken language around the world, many Brits will tell you that the language's only true form exists within the UK, and the best place to learn it is there. If you want to learn English straight from the source location, the UK is the only place to do it. Many universities offer English pathway programs that will allow students to learn English while transitioning to a degree program.
Travel to Famous Locations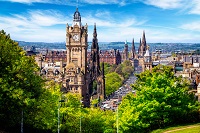 The UK is home to many famous cities, including London, Edinburgh, Manchester, Liverpool, Glasgow and many others. The UK isn't extremely large so you have time to travel around when you're not busy with school on the weekends. Travelling around the UK by train is the quickest and easiest way to get places. However, if you are looking for a cheaper option, travelling by coach is the most affordable. You just may need to allow more time to get where you want to go by coach.
Healthcare is Free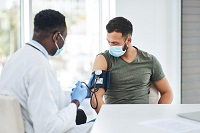 If you study in the US, you can expect to pay for healthcare insurance. In the UK, however, you don't have to worry about that as international students who are living in the UK for more than 6 months are entitled to full NHS Healthcare coverage. That means if you get sick or have any other health complications during your time in the UK, you won't have to pay anything out of pocket. That's a really nice perk!
Now that you know a little more about studying in the UK are you considering it? If you're interested, be sure to check out our Study in The UK Guide for more information on studying there, living there, financial aid and more. When you're ready to start searching for the right school for you, use our UK School Search tool to find colleges and universities in the UK that accept international students.
Other Interesting Posts:
4 Responses to "5 Reasons to Consider Studying in the UK"
Leave a Reply