Posted on September 28th, 2018 by Bryanna Davis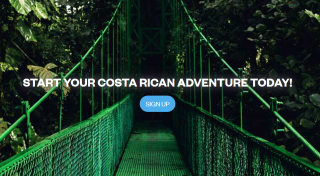 What are the biggest social and environmental challenges of the current generation? How are organizations working on solutions? What are the career possibilities in this area?
Many student and youth travel programs are building these questions into their content, giving participants the chance to evaluate their own roles in improving the world for future generations. For example, the InterExchange Sustainable Action Costa Rica program, which will take place January 5-13, 2019, engages students and graduates with the UN Sustainable Development Goals (SDGs or "Global Goals"), the challenges that give rise to them, and the ways Costa Rican NGOs are working towards solutions. This program has three main points of focus:
The first is the Sustainable Development Goals (SDGs or "Global Goals"), which offer a framework for exploring topics like equality, responsible consumption, climate change, and the partnerships needed to work towards solutions. While the program zooms in on four goals in particular, students will also have the chance to explore where the goals overlap and connect.
Outdoor activities like hiking, waterfall swimming, and zip-lining in the rainforest are the program's second area of focus. These elements not only bring a sense of adventure to the program, but also offer additional chances to consider Costa Rica's approach to environmental conservation.
Finally, the program connects participants with peers and local NGOs in San José and La Fortuna to further engage with topics related to sustainable development and career the possibilities in this area. This includes a trip to a local eco-center, educational initiatives, and a sustainable farm where the group will be able to volunteer for part of the day.
Adding to the excitement of this new initiative, InterExchange has launched a Sustain Grant, which offsets the $2,295 program fee as well as expedited passport fees for selected participants. The Sustain Grant has been launched in celebration of the third annual Global Goals Week, which will take place September 22-29. During Global Goals Week, organizations worldwide will be stepping up their efforts to promote and further progress towards the Sustainable Development Goals. Numerous events have already been scheduled, including New York's Global Citizen festival in Central Park on September 29th, and a Global Day of Action on September 25th (the anniversary of the adoption of the Sustainable Development Goals).
Sustainable Action Costa Rica applicants must be U.S. citizens 18 or older. To be eligible for the Sustain Grant, additional eligibility requirements apply and applications must be submitted by October 17th.