Posted on October 12th, 2018 by Rachel Rollins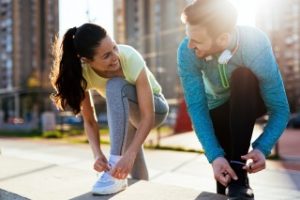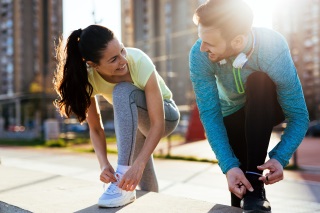 College is a tough transition for every student. You will naturally build up unnecessary stress due to classes, studying, homework and maintaining a social life. Among all the chaos and responsibilities, how do you take care of yourself? College is the first place that holds you accountable for your own health, as your parents are no longer around to keep you in check. Surprisingly, it is very possible and easy to stay healthy in college. A few simple adjustments can make a world of difference. Eventually, your grades will begin to reflect your habits, as a healthy body is the first step towards a healthy mind.
Wash Your Hands
College is essentially a huge petri dish for germs. You will constantly be exposed to thousands of bacteria and viruses. From living in the dorms, eating in the student cafeteria hall and studying in the library, a virus is always right around the corner. Proximity to other students makes these viruses spread quickly and makes recovery more difficult. Washing your hands is a simple way to make sure these germs stay away! According to the CDC (Center for Disease Control and Prevention), people who wash their hands regularly reduce their risk of colds by 21%. Remember to wash your hands before you eat and again as soon as you get home. It's the easiest way to help prevent the spread of unwanted viruses and disease.
Get Some Sleep
There is nothing better for your body than a good night's rest. In college, it's not always easy to make sleeping a priority. You have papers due by midnight, late night parties and early classes to attend. However, the health benefits of a good night's sleep go far beyond reducing the intensity of the dark circles under your eyes. People who do not sleep a sufficient amount usually show signs of forgetfulness, depression, mood swings, and irritability. Moreover, a continuous deprivation of sleep can result in high blood pressure, diabetes, heart disease, and even obesity. Having to manage symptoms of this caliber while in college is unnecessary, so get some sleep! It is good to maintain a consistent sleep schedule that allows you to receive at least 7-8 hours a night. It is also good to keep this schedule in mind when selecting classes and choosing when to take them.
Maintaining a balanced diet in college can be difficult, especially if your meal plan includes food that is tempting, but not necessarily healthy. It is important to regulate your diet and make sure that you are receiving sufficient nutrients every day. Though overeating may be a problem, the stress can even have the opposite effect and deter students from eating at all. This makes malnourishment and unbalanced eating even more present. Students will often go days without eating, and overeat in an attempt to compensate. In order to prevent yourself from falling into a routine like this, make sure to set aside time for 3 meals a day, and try to keep these times consistent. Try to avoid skipping meals, and make sure that the amount of nutrients you consume in each meal caters to your needs. This is one of the most important things to keep in mind when adapting to a college environment.
Exercise
It is important to balance the amount of food you eat with the amount of exercise you receive when living on your own. Your calorie intake should match your calorie outtake, which is impossible to do if you're not exercising regularly . Even if you don't compete at a college level, most schools offer various athletic clubs and gym/workout resources that can take these sports' place. Making a weekly exercise schedule based on your athletic ability can be helpful. A schedule forces you to discipline yourself and allows you to keep your exercise level consistent. A daily combination of running, stretching, and bodyweight workouts such as push ups and sit ups takes into account your body's various needs and doesn't require any equipment. If you are able to do these things every day, you are on the right track towards maintaining a healthy lifestyle.
College can be stressful, and this stress can often distract you from considering your own personal health. However, through good hygiene and a balanced diet, sleep schedule, and exercise schedule, you can eliminate all concerns.
4 Responses to "Is it Possible to Stay Healthy When Studying in the US?"
Leave a Reply