Posted on May 8th, 2020 by Connor Blay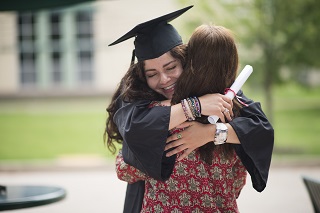 It's no secret that the US immigration process can be tricky. In fact, it can take years for some green card applications to even be processed. However, the EB-5 Investor Visa Program can help make the process easier for students who want to study at a college or university in the US. Through the EB-5 visa, international students and students connected to a high net worth investor can obtain a conditional green card. While this process can be easier than the traditional US immigration process, you should take time to research and understand it. Keep reading to get a quick rundown of how the process works!
What is an EB-5 Visa?
The EB-5 Immigrant Investor Visa Program started in 1990 as a way to create US jobs and to promote investment in US businesses. The visa program is run by United States Citizenship and Immigration Services (USCIS). Each year, USCIS allocates 10,000 EB-5 visas to immigrant investors and their families. Countries are not able to claim more than 7 percent of the available visas.
EB-5 Requirements
Make a minimum investment of $900,000 USD in a US business that creates at least 10 jobs.
Pass the required background check.
Provide proof that the investment funds were obtained legally.
Follow the steps outlined on our EB-5 Visa page.
How You Can Participate
In order to participate in the EB-5 Immigrant Investor Visa Program, you should choose an EB-5 project to invest in. According to EB-5 Daily, there are a number of factors that you should consider when choosing a project such as:
The reputation of the project's team
Targeted employment area (TEA) status
How does the center count job creation?
USCIS approval
What is the source of funding?
Is the investor's capital "at-risk"? (It must be.)
Exit-strategy
Economic impact
Timeline of the project
Getting involved in an EB-5 project starts with finding a partner. Investment firms like LCR Capital Partners specialize in EB-5 projects and are always looking to add more partners.
How LCR Capital Partners Helps International Students
LCR Capital Partners has worked with several international families who want to give their children a chance to succeed by accessing US education and US firms. In fact, a majority of the clients that they work with are international students or students supported by high net worth individuals. Here's what LCR can do to help students like you:
Help explain the immigration and investment process so that you can fully understand the EB-5 process.
Connect you with immigration attorneys and investment advisors to make it easier for you.
LCR's online Key Milestone Calculator looks at a student's grade level and tracks graduation dates against the immigration process.
Answer any questions you have throughout the process and offer post-investment support.
Learn more about LCR and how to apply for partnership.
No Responses to "Get a US Green Card Through the EB-5 Investor Visa Program"
Leave a Reply