Posted on May 13th, 2020 by Connor Blay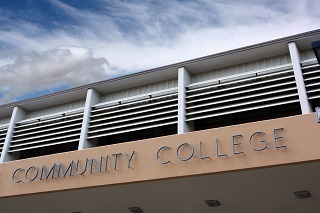 Studying in the US as an international student is a tremendous way to grow academically and personally. However, if you're considering a future as an international student in the US, you know that you'll have to budget. If you're looking to save on the cost of getting your degree, it's an excellent idea to consider earning an associate's degree at a community college so you can then transfer to a university. Several universities in the US accept transfer credits from community colleges to count towards getting a degree at the university. Keep reading to see the pros and cons of doing this and information on a university that will allow you to transfer community college credits!
Pro:
The cost of taking courses at a community college is typically cheaper than taking the same courses at a university.
Con:
Courses at a community college may not be at the same level of quality as those at a university.
Pro:
Community colleges are generally flexible when it comes to scheduling your classes. If you need specific schedule accommodations like night classes, a community college might be a good place to start.
Con:
You'll miss out on a lot of the exciting social events and clubs that freshmen get at a university.
Pro:
If you're keener on living off-campus, students enrolled at community colleges generally do.
Con:
If you would like to live on-campus, community colleges generally don't offer this option.
Pro:
The admissions requirements for community colleges are usually lower than those of universities.
Con:
It might be more difficult to transfer to a university with higher admissions requirements.
Pro:
Lots of US universities accept transfer credits from community colleges. Some even have partnerships with the community colleges to ensure acceptance for students after completion of their associate's degree.
Con:
You might find the transition from community college to a university difficult.
Northwest Missouri State University's Community College Transfer Program
Northwest Missouri State University (NWMSU) in Maryville, Missouri is one university that works with community colleges to ensure that transfer credits are accepted. NWMSU will accept transfer credits if they meet the following criteria:
The credit is from a regionally accredited institution
The course is not developmental or remedial in nature
The course is not designed for vocational/technical credit (unless pursuing a Bachelor of Applied Science degree)
You are able to transfer an unlimited number of credits to NWMSU but you are required to complete at least 30 hours at NWMSU and to complete all major & minor requirements. In addition, you must have at least a 2.00 GPA to be considered for transfer. With a 3.00 GPA students will receive in-state tuition and a transfer merit scholarship–A minimum of $7800 in aid, and a maximum of $9300.
Now that you've read the pros and cons of transferring to a university from a community college and learned about NWMSU's transfer program, maybe you'll consider it as an option! After all, it's not about where you start, it's about where you finish and what you do with it!
2 Responses to "The Pros and Cons of Transferring to a University from a Community College"
Dirie Says:
February 28th, 2022 at 12:52 pm

Help

Connor Blay Says:
March 1st, 2022 at 4:28 pm

Hi Dirie! Thanks for reading our blog. Unfortunately, we are unable to provide personalized assistance. We recommend using our USA School Search tool, if you are interested in transferring to a community college in the US. With this tool, you can explore and request more information from colleges that you are interested in attending.
Leave a Reply