Posted on March 27th, 2015 by Bryanna Davis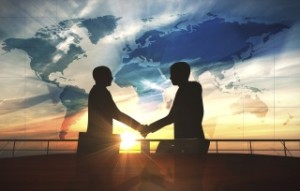 The process of finding a job is not easy and at times it might even be more stressful than exciting. If you're an international student you have a few additional hurdles that might make this process even more complicated like ensuring that your employment complies with your visa work regulations. However, we have a number of resources that we've created specifically to help you prepare for your job search as an international student in the US.
Whether you want an on-campus job during your studies or you're about to graduate and would like to participate in CPT you must make sure that you comply with your visa's employment regulations. Before you start looking for a job make sure you know what restrictions you must follow.
If you weren't able to attend our Hangout on working in the US you can watch and see what you missed. During the hangout the five categories of employment that international students will fall into were discussed. If you're not sure which category applies to you this is a great place to start.
If you've already checked out if you're eligible for OPT, CPT, On-Campus Employment, Severe Economic Hardship or International Organization Employment take the next step to see what you need to do once you find a job you want to apply for employment through. Looking for a job requires a lot of dedication and preparation, taking just a few extra steps can make a big difference in your job search success.
A few examples of things you should do when searching for a job include:
Use power words and action verbs on your resume.
Send a thank you letter after your interview to your interviewer.
Practice your answers to commonly asked interview questions.
A couple of things that you want to avoid include:
Not telling the truth on your resume or during an interview.
Criticizing former employers.
Not practicing a commonly used US business greeting: the handshake.
Once you find a job you want to apply for you will need to include your resume (also known as a CV). Our resume writing center can give you information on general resume tips, power words, keywords to include, a cover letter guide, cover letter design tips, follow up tips, resume samples and common resume mistakes you want to avoid.
If you have no idea where to search for a job you can start by using our international job search.
No Responses to "Prepare for your Job Search as an International Student in the US"
Leave a Reply