Posted on March 30th, 2015 by Jenny Frankel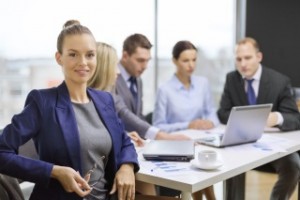 It would be difficult to overestimate the importance of internships for business students. There is absolutely no better way to get a grip on the business world than by experiencing it firsthand. There are thousands of internships out there, but here are just a few of the best business internship opportunities.
Google, Inc.
Though most people associate Google with technology or computer engineering, and for good reason, they are also a business and therefore always on the lookout for innovative thinkers of all kinds. For business students, Google offers Sales, General, & Administrative internships that give both undergraduates and graduates a hands-on experience within the company. Google's internship program is one of the top business internships for many reasons including that it places interns on active team projects that will go on to have an impact well after the internship has ended. Google+, the Google social network, was one such project. More specifically in the business realm, Google has the Building Opportunities for Leadership and Development (BOLD) program in the US. This 11-week paid summer internship promises impact, exposure, professional development, mentorship, and fun.
Boston Consulting Group
Not only does Boston Consulting Group offer one of the best business internship opportunities in the country, it is also ranked by major business magazines as one of the best companies to work for in the US. With offices in 42 countries, Boston Consulting Group is an ideal place for international students who seek to become consultants in a global context. BCG's summer internship lasts from two to three months and includes placement on active projects with experienced mentors.
MTV Networks
When students think of top business internships, MTV probably doesn't come to mind. However, for students who wish to pursue business careers in the media and entertainment fields, it's perfect. Viacom, the parent company of MTV Networks, offers paid, 10+ week summer internships that focus on a variety of areas, including advertising, sales, and marketing.
Progressive Insurance
Insurance companies are massive employers of business majors, particularly those with a knack for math. The internships at Progressive Insurance, which come in both undergraduate and graduate forms, place a heavy emphasis on the transition from intern to full-time employee. Of particular note is Progressive's Analyst Development Program, where students who love the intricacies of mathematics can try their hand at pricing analysis, comparative rating analysis, and actuarial analysis.
The Hartford
Considered one of the top business internships in the country, the MBA Intern Program at The Hartford is immensely popular and highly selective. Students who wish to obtain an internship with the insurance and wealth management giant are expected to have at least four to six years of work experience and participate in a rigorous and lengthy interview process. Once admitted, MBA students will be guided by mentors through the ins and outs of investing.
Sony
For graduate students looking for a foot in the door at a global technology company, Sony Global Internships is one of the best business internship opportunities available. Sony's internships run across many departments, including music, technology, and sales, and they focus on several different business skills, such as corporate development, brand marketing, and music publishing. MBA students who have completed their first year are the target candidates for Sony summer internships, which run almost 40 hours a week and can be paid or unpaid, depending on a student's school situation.
No Responses to "Diving into the Real World: Top Business Internships"
Leave a Reply