Posted on June 14th, 2014 by Bryanna Davis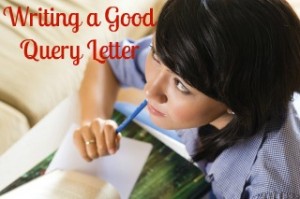 So you've received a great creative writing education – maybe you even have a master's degree in creative writing – and you've written a great novel that you know is the next big thing. But do you have the literary business know-how to make it happen? The first step in getting your written work some love is going to be writing a good query letter that grabs the attention of agents, publishers, and editors and makes them want to champion your work.
Good query letters are much like a cover letters, but specifically meant to promote a written work or writer. It is a roughly one-page document that accompanies a manuscript or other written work that a writer submits to a publisher, editor, or agent – predominantly agents, as the other two often reject unsolicited materials. There's not a completely rigid format for writing a good query letter, but there are things that every query letter should include and standards on how to include them.
The first part of all good query letters is a description of the material. The most critical part of this section – and probably of the whole letter – is the concise, a one or two sentence summary of your work often referred to as a "hook" or "logline." This sentence should clearly give a sense of your story's conflict, genre, protagonist/antagonist, and uniqueness. Writing a good hook takes practice, so research successful examples and spend some good time with yours. Beyond the hook, you can fill out the rest of the paragraph with relevant story or character information, your thoughts on the target audience, and so on. Just make sure it all stays concise and maintains the purpose of promoting and selling your masterpiece.
The second half of writing a good query letter is the section about the writer. You'll want to include some background on yourself, highlighting information that would appeal to the reader of the letter. If you're submitting a horror novel, for example, briefly cite past accomplishments and work in that genre, and so on. Don't lie! That will never pay off if you're called out on it in an interview. Just present your actual accomplishments in the most impressive way possible.
Writing a good query letter is an acquired skill, so don't worry if you have trouble right off the bat. Practice writing fake query letters and running through them with friends before you actually get into writing query letters to send out. A little hard work and you'll be cranking out good query letters and turning heads in the literary industry in no time.
If you want to learn more about studying creative writing find it here.
2 Responses to "Writing a Good Query Letter"
Mabel Says:
May 6th, 2020 at 1:37 pm

I want to write query letter

Connor Blay Says:
May 7th, 2020 at 1:17 pm

Hi Mabel, thank you for reading! We hope this will help you in writing your query letter!
Leave a Reply