Posted on March 20th, 2023 by International Student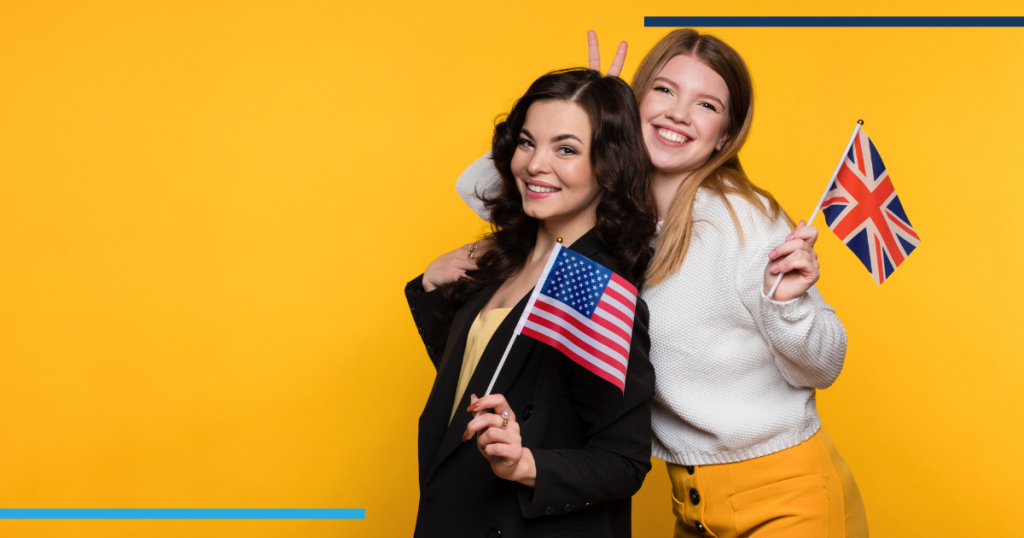 Studying and working abroad can be an exciting, eye-opening experience. With many countries offering students the opportunity to work while learning in renowned universities or colleges, it may seem hard to narrow down your options – but fear not! This article is here to provide a guide on ten of the best places you could consider for such an adventure. Discover different landscapes, vibrant cultures, meet new friends and enjoy delicious cuisine – all while studying at one of these prestigious institutions with incredible opportunities that await you no matter where you go.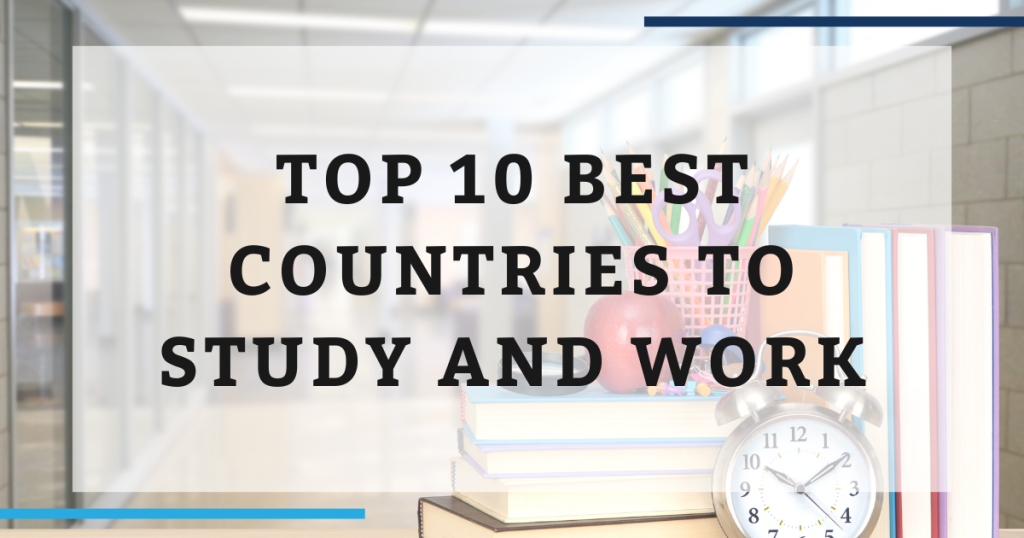 The United States
The United States is widely recognized for its excellent education system, making it one of the most desirable countries to study abroad in. With more than 4,000 universities and colleges nationwide, there is something for everyone. For international students, each institution offers countless degrees, courses, and programs; some have even revolutionized the way classes are taught online.
America is constantly adjusting and providing students with access to resources which make studying here easier than ever. It has also opened up opportunities to experience new cultures through student exchange programs and internships abroad. This diversity allows students to explore outside their comfort zone while furthering knowledge in areas of advancement such as STEM or business. It's no wonder why so many around the globe aspire to study in the US!
Top Courses to Study in the USA
Engineering
Computer Science
Business and Management courses
Pharmacy
Data Science
Studying and Working in the USA
US international students need an F-1 visa, issued to those enrolling in full-time programs, to study in the United States. While attending college, students with an F-1 visa can work up to 20 hours per week. Students can also work full-time for up to 40 hours per week during the holidays.
Canada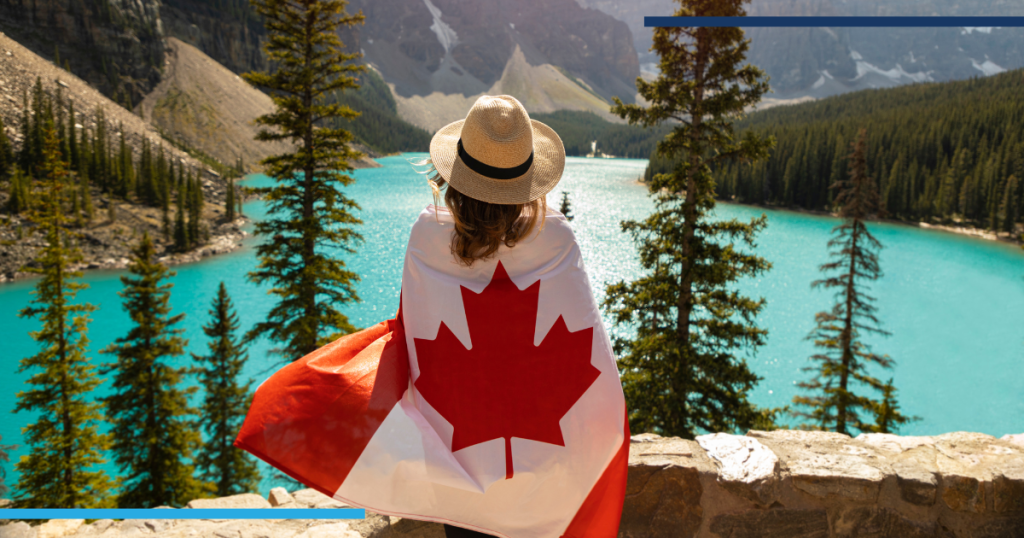 Canada is among the top countries in the world for international students seeking educational opportunities. With a world-renowned reputation, students can rely on quality education and access to advanced research facilities. There are also advantages of working while studying, giving you the added benefit of gaining both knowledge and experience in your field. Studies from around the globe have shown that Canada welcomes international students with open arms and provides them with an environment that encourages further studies. Furthermore, living and working in Canada as an international student will give you many invaluable insights about different cultures and ways of life.
Top Courses to Study in Canada
Journalism
Medicine
Agriculture
MBA
Technology
Studying and Working in Canada
International students studying in Canada are allowed to work 20 hours a week. You will need a study permit stating that you can work off-campus.
When Canadian colleges are on an official break, international students in Canada are permitted to work full-time.
United Kingdom
With so much to offer, studying abroad in the UK is an exciting opportunity for a student ready for an adventure. Enjoy exploring the rich culture and its historic landmarks as you learn from prestigious universities. A wide range of degree courses, certifications programs and more offer something for all students in their endeavors of furthering their education. With the UK, you're sure to find a rewarding academic experience, no matter what your interests may be! So take this opportunity to add new experiences and knowledge to your journey – immerse yourself in the diverse cultures of England, Scotland and Wales – it's truly one of a kind.
Top Courses to Study in the UK
Business and Management
Natural Science
Engineering
Medicine
Law
Study and Work in the UK
International students on a Tier 4 student visa in the UK can enjoy flexible working hours, with up to twenty hours of work permitted during their studies. This allows them the opportunity to earn some extra money while still being able to focus on their university degree. During vacation times they are free to boost their income by moving into longer shifts and full-time positions if desired.
Australia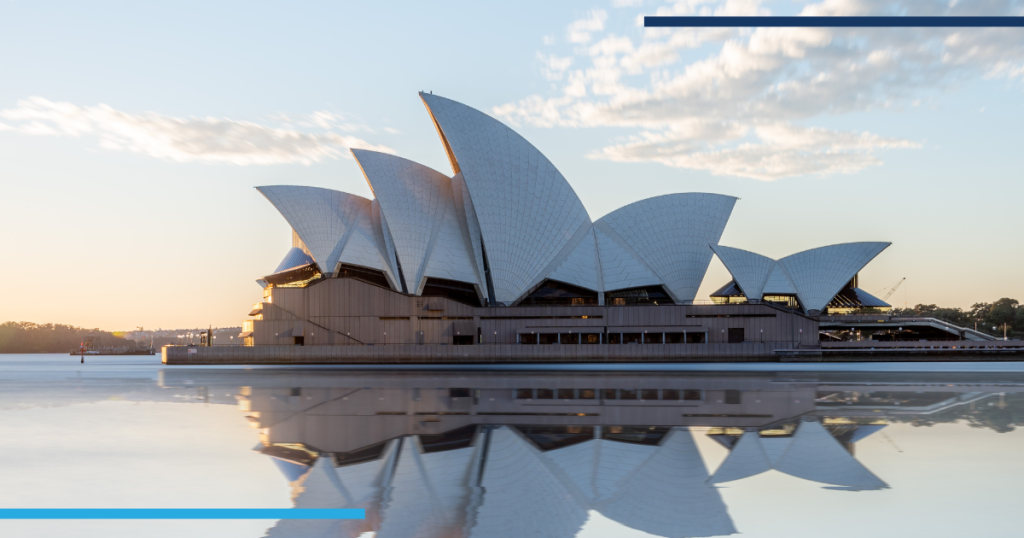 Australia has long been a top study abroad destination thanks to its renowned universities, diverse range of courses, and international accreditations. With such a rich selection of programs to choose from, it's no wonder why international students are so keen on Australia. From technical diplomas in engineering and construction, to specialized masters and PhDs in marine sciences or biotechnology- whatever your academic goals may be, there is sure to be something that fits the bill. Furthermore, many of the universities are internationally recognized for their outstanding excellence and cutting edge research, boosting the quality of the education you can receive. Ultimately, opting to study in Australia ensures you can start down the path towards reaching your highest potential.
Top Courses to Study in Australia
Accountancy
Agricultural Sciences
Computer Science & Information Technology
Biomedical Engineering
Core Engineering
Studying and Working in Australia
Australia allows international students to work part-time. Students are permitted to offer labor work up to 40 hours per fortnight. During vacation, a student is allowed to work full-time.
International students are required by authorities to obtain a Tax File Number to work in Australia (TFN). Students who wish to work while studying in Australia should first obtain their TFN by visiting the Australian Taxation Office. They should submit their name, current residence, and birthdate.
Germany
Germany is one of the best countries to pursue higher education. The combination of high educational standards, affordable tuition fees and internationally recognized degrees makes it an attractive option for international students. In addition to gaining quality education, international students in Germany can learn about its rich cultural and historical heritage and indulge in activities like visits to the famous German castles and cathedrals. There are a number of scholarships available to those with solid academic records, making a university degree even more achievable.
Top Courses to Study in Germany
Medicine and Dentistry
Law
Architecture
Engineering
Natural Sciences
Business and Economics
Computer Science
Studying and Working in Germany
As an international student studying in Germany, you may have questions about the rules and regulations regarding working while studying. Unfortunately, the regulations will depend on your nationality and visa status: EU nationals are able to work for 20 hours per week alongside their studies, whereas students from outside of EU member states are only allowed to work for 240 half days or 120 full days annually. Plus, international students are not usually authorized to be self-employed or take on freelance roles. To ensure you're well informed of the exact rules that apply to you personally, it's a good idea to reach out to both your university and local authorities prior to starting any employment.
Switzerland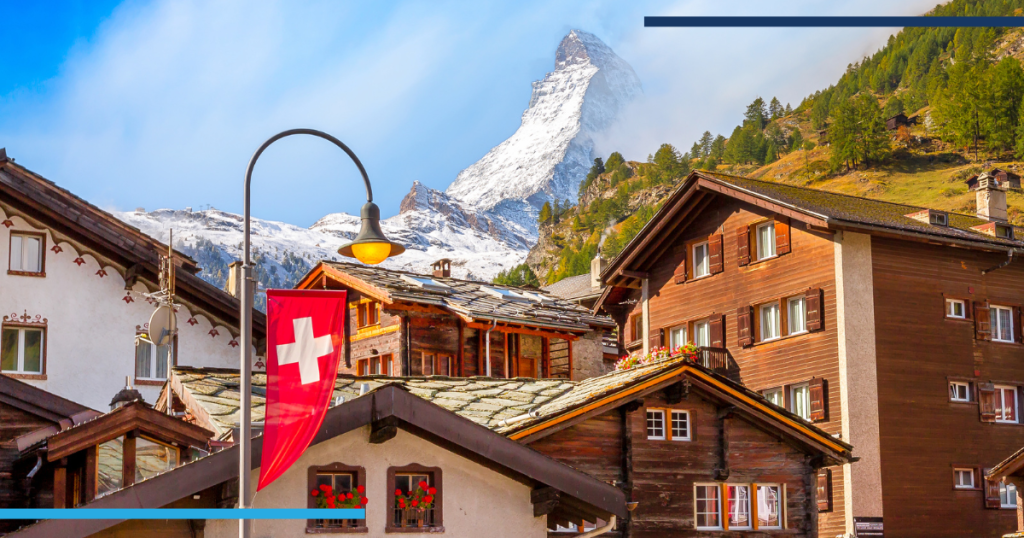 If you're one of the many international students looking for the best country to study and work part-time in Europe, Switzerland should be one of your top options. Switzerland is a part of the EU and boasts one of the highest standards of living in the world. However, this high cost of living also means that their education programs can be pricey for international students. For those students who are brave enough to make such an investment into their education and future, choosing to study and work part-time in Switzerland is an option that should definitely be considered.
Top Courses to Study in Switzerland
Management Courses
Social Media Marketing
Banking and Finance
Master in Business administration
Engineering
Study and Work in Switzerland
Switzerland is one of the best places in the world for international students looking to gain work experience alongside their studies. Non-EU/EFTA citizens are allowed to work part-time during their academic term and full-time during semester breaks. It is important to report any work done as this is a legal requirement. After completing a degree in Switzerland, international students are granted six months of extra stay during which they can actively hunt for suitable job opportunities, but they must inform the relevant immigration authority beforehand.
France
Without a doubt, France is one of the best countries to study abroad. It appeals to international students for its vibrant culture that combines art, fashion, and architecture with educational excellence. There is no shortage of opportunities for advanced learning – from prestigious universities and research programs to cutting-edge industry internships. Not only will you explore an entirely different culture and country, but you'll also gain skills and knowledge that make a difference in your education and career prospects. Plus, it can be fun venturing through the picturesque French countryside or enjoying specialty cuisine in small villages.
If you decide to stay and work in the country professionally after graduation, some employers may assist with relocation requirements. All things considered, deciding to do an exchange program in France is sure to provide you with invaluable learning experiences!
Top courses to study in France
Art History
Geography
Communication technology
Linguistics
Sociology
Pharmacology
Study and Work in France
Your student visa will enable you to work up to 964 hours per year, which is the equivalent of 60% of a full-time job. You must be very careful and make sure that the job you choose adheres to the regulations set by your school – only internships and part-time positions related to your field of study are allowed. Additionally, it is important for your health insurance plan to cover any accidents or illnesses that may happen on the job; this is an important requirement for working in France as a student. Make sure to consult with your school regarding any job before you begin, so as to ensure that everything follows correctly with regulations and guidelines throughout the duration of your employment.
Spain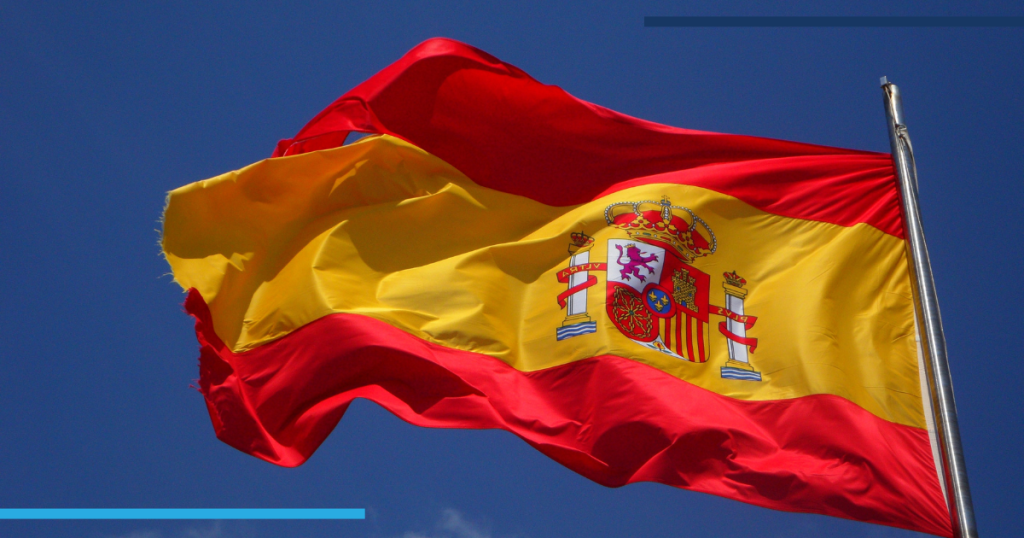 Spain is one of the most popular countries for international students looking to broaden their studies or launch a career. Rich in culture and history, Spanish institutions offer a comprehensive range of learning opportunities for domestic and international students alike. From language immersion courses to business and engineering qualifications, Spain provides an impressive level of higher education excellence unsurpassed by any other European country. Furthermore, Spain offers ideal job opportunities for those who have completed their studies in the country, making it an attractive option for individuals considering their global study options.
Top Courses to Study in Spain
Arts and Humanities
Law
Marketing and Finance courses
Business and Management courses
Natural Science
Hospitality Management
Study and Work in Spain
For EU students, the rules are fairly straightforward. As an EU citizen, you have the right to work in Spain without a work permit. You can work up to 20 hours per week during the academic year and full-time during holidays. However, it is important to note that finding a job may not be easy, especially if you do not speak Spanish fluently.
For non-EU students, the rules are a bit more complicated. You will need a student visa that allows you to work in order to take up employment in Spain. The visa will specify the number of hours you are allowed to work per week (usually around 20 hours) and may also restrict the type of job you can do. In addition, your employer will need to obtain a work permit for you before you can start working.
New Zealand
New Zealand is a hotspot for those looking to study or work abroad. The scenic landscape and quality institutions make it a desirable destination. Institutions such as the University of Auckland are highly rated, offering students the best places to study and hone their knowledge in an idyllic environment including its bustling urban cities, coastal plains, and mountain peaks. New Zealand also has plenty to offer when it comes to employment – with major industries such as technology, tourism, construction, retail, manufacturing and film funding stemming throughout the country. There's no shortage of opportunities to learn or work – making New Zealand a major destination for those willing to pursue academic success and professional development overseas.
Top courses to study in New Zealand
Nursing
Engineering
Medicine
Hospitality
IT and Computer Science
Business management
Study and Work in New Zealand
As an international student studying in New Zealand, you will be pleased to know that with a valid student visa, you are permitted to work part-time for up to 20 hours each week during the academic year, and full-time during any scheduled breaks. It is essential however, that your studies come first, so that your job will not get in the way of fulfilling your academic commitments. Additionally, before commencing a job you must obtain an IRD number for tax purposes and make sure that whatever job you take on complies with all employment laws and regulations of New Zealand.
Ireland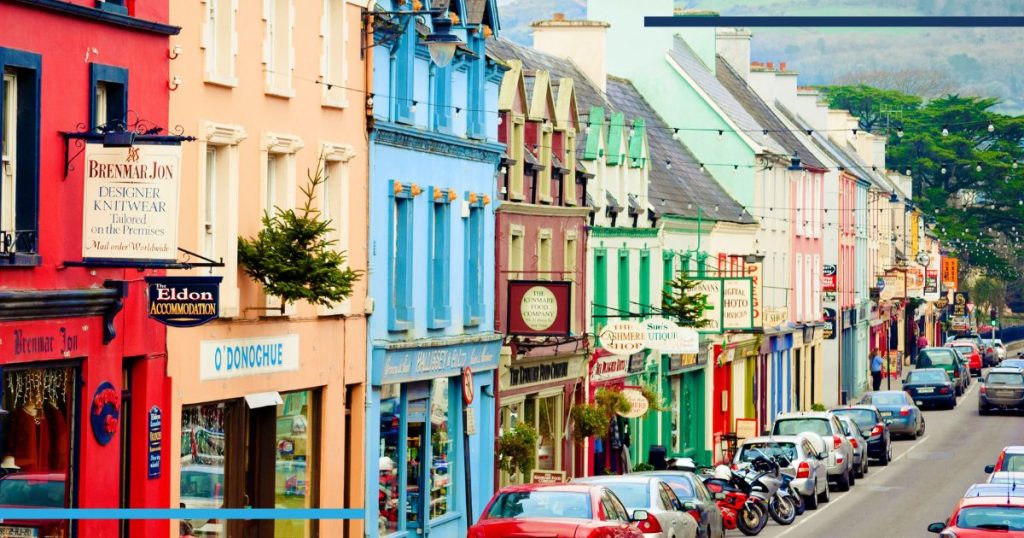 Ireland is becoming an increasingly popular place for students from all over the world who are looking to study and work abroad. Offering a number of top-notch education institutions, it's no surprise that so many students are making the trip. On top of that, tuition fees tend to be much more reasonable than those in some other countries, and the culture is welcoming and friendly. Whether you're interested in English language courses or studying for a degree, Ireland is certainly one destination worth considering for your studies abroad.
Top Courses to Study in Ireland
Natural sciences
Humanities
Technology
Economics
Study and Work in Ireland
As an international student in Ireland, you are granted the opportunity to work part-time while enrolled in a full-time course of study. The hours allowed per week depend on the time of year, with 20 hours available during term time and full-time allowed during holidays. To be eligible for employment, there must be a valid student visa and enrollment in a recognized institution within Ireland. Although there are no limits as to the type of job you take, it is important to remember that your studies should still remain top priority.
---
With so many great countries, deciding where to study and work can be hard. Consider the factors discussed in this article, such as cost of living, best courses, job opportunities, culture, and language. Using these factors, you should be able to find the perfect country for your needs. Don't forget that whichever country you choose, there is always an opportunity to explore and learn something new.
Resources
16 Responses to "Top 10 Best Countries to Study and Work"
Leave a Reply