Posted on December 9th, 2013 by Jenny Frankel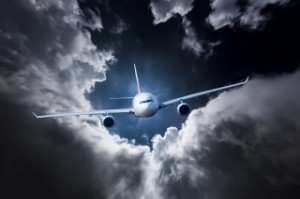 Studying aviation is a technical pursuit. There are many different terms and structures to the air transportation business in the U.S. which could affect where you choose to study aviation. International students who commit to studying aviation should educate themselves on the general outline of air transportation in the US.
Civil aviation represents all non-military aviation. There are two categories in civil aviation.
The first category in civil aviation is general aviation. General aviation is all flights other than military and scheduled airlines, both private and commercial. This means that general aviation encompasses all flights from trivial parachutes and gliders to non-scheduled cargo jet flights. From 2010 to March 2011, there were over 200,000 general aviation aircraft. General aviation includes police aircraft, skydiving and air ambulances. In general aviation there is private aviation and commercial aviation. Private aviation is where the pilot is not paid for time and expenses, while commercial aviation is where the pilot is paid by an employer.
Schedules air transport is the other category of civil aviation. Schedules air transport is also known as an airline. Airlines provide transport services for passengers or cargo. These are flights that require the traditional flight crew, which is the pilot, flight attendants, baggage handlers, etc. Also in this group are ticket agents and gate agents, as well as ground mechanics. The ownership of scheduled transport airlines has gradually changed from governments to private and individual sectors or organizations.
Different types of degrees are required for the different types of air transport international students decide to work in. There are two year associates degrees, four year bachelors degrees, masters degrees and doctorate degrees. Also, many pilots also require extra certification such as a commercial pilot's license with an instrument rating, a medical certificate, where the pilot must have 20/20 vision with or without glasses or contacts, and certification to fly the types of aircraft that their employer operates.
One Response to "What You Need to Know About Studying Aviation in the US"
Precious Madu Says:
August 8th, 2017 at 6:35 pm

This has given me more insight of what it entails to enrol an aviation program and a whole lot more I can't even explain forgive me for that.
Leave a Reply