Posted on December 12th, 2013 by Bryanna Davis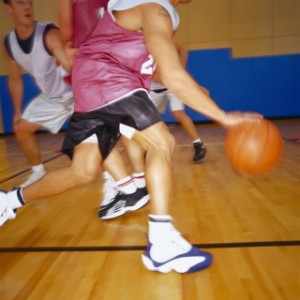 Moving to a new country and fitting in is a challenge for many international students. All new college students whether international or domestic may be a little nervous about starting in a new place and meeting new people. Fortunately, most campuses offer a number of different recreational opportunities for just about every interest a student could have. Whether you are a sports fan, video gamer, or would like to learn something new, chances are there is something for you. See how to get involved at college as an international student in the US.
Intramural Sports
Just about every college and university offers intramural sports as an on campus recreational activity for students. Students have the opportunity to play a number of different sports year round and meet new people on their teams. Usually in the fall schools will offer outdoor sports like flag football, soccer, and ultimate Frisbee. Winter months bring indoor sports like volleyball, soccer, and basketball. Most schools will even help to put students that do not have a team onto one. Other activities include baseball, softball and kickball.
Clubs and Organizations
Outside of sports there are many great opportunities for students like clubs and organizations. One club that you may already know about is the international student club, along with that one, there are clubs for just about anything. There are video game clubs, karate clubs, volunteer groups, student government, skydiving clubs, church related clubs and sports clubs. There are also academic clubs like the astronomy club, sign language club, anthropology club, ESL club and contractors club. If your school doesn't have a club you want to join- start your own! Most colleges and universities will allow students to start their own club and even fund them to help get it off the ground. Clubs can be as unique as a car club, choir group, dance group and even tv show enthusiasts. These clubs are a great new way to meet people and also allow international students the chance to explore new and exciting hobbies with other interested students.
If you want more information on how to get involved at college as an international student, first find a school in the US, then see what they have to offer that peaks your interest.
No Responses to "How to Get Involved at College as an International Student"
Leave a Reply