Posted on November 2nd, 2013 by Bryanna Davis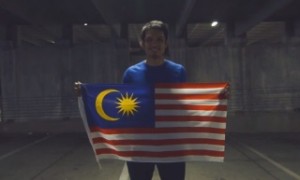 We received numerous outstanding video entries into our 8th Annual Travel Video contest and posted them for the world to not only see- but vote for. Like in years past we allowed our visitors to choose the very first winner through the Viewers' Choice Award. With 971 votes, you have spoken and decided that the $1,000 prize and automatic entry into the finalist round should go to "Postcards" by Khairul Amin Kamarulzaman. Congratulations Khairul for receiving the 2013 Viewers' Choice Award!
Originally from Malaysia, Khairul studied as an international student in the US and was able to travel throughout a number of states. Now that he's had the chance to travel, he wants to share his last two trips with others in Malaysia through a project called Postcard. Watch Khairul's video and see what he has in store for his trip to New York and Cancun, Mexico.
Not only do we now have our Viewers' Choice Award winner, but out of the 106 thoughtful videos that we received from students around the world- we now have our 15 finalist videos! While it was not an easy decision, after watching each video numerous times and much debate- the 15 finalists were chosen.
Sit back, grab a bowl of popcorn and let the videos roll! Find out what the purpose of Tucker's journey is, why Samik is wearing sunglasses, if Jordyn's leprechaun catcher succeeded and what Laura's friends have to say about her!
No Responses to "Viewers' Choice Award Winner and Finalists Announced!"
Leave a Reply