Posted on May 24th, 2023 by International Student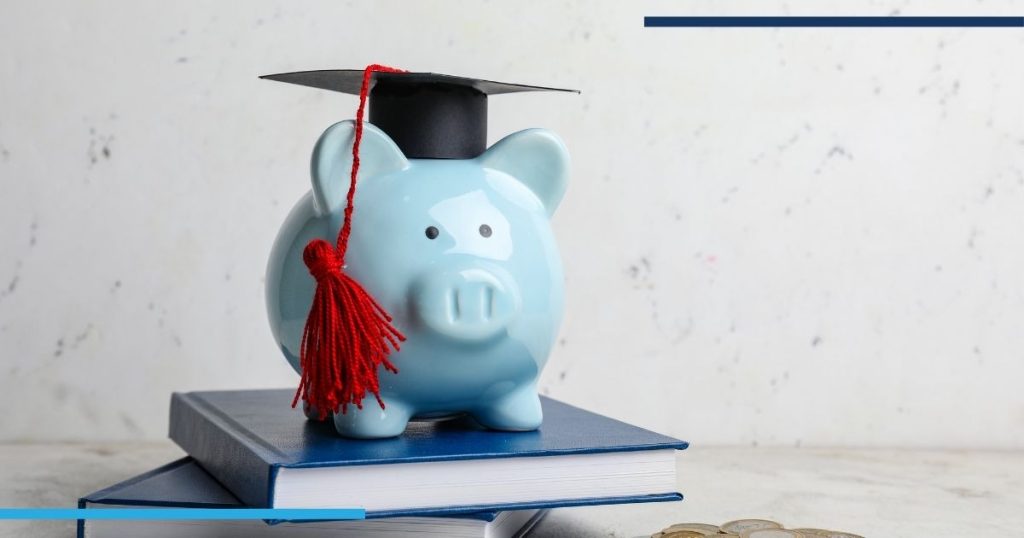 Studying abroad can be a life-changing experience, but the cost of tuition and living expenses can be a daunting hurdle for many international students. Luckily, there are countless scholarships available to help college and university students to offset these costs, including overseas graduate scholarships and study abroad scholarships.
According to a report by the Institute of International Education (IIE), there were approximately 950,000 international students from over 200 countries studying at US colleges and universities during the 2021-2022 academic year. These students contributed roughly US$35 billion to the U.S. economy and, according to NAFSA, for every three international students, one U.S. job is created/supported.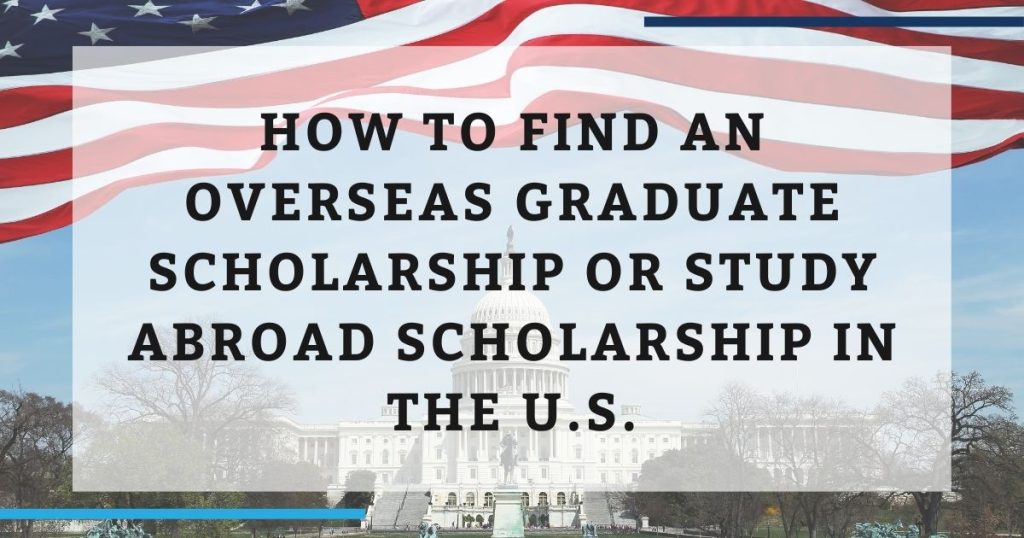 The Importance of Finding Scholarships
The cost of tuition and living expenses for college education can be prohibitively expensive for minority students and potential international students. According to CollegeBoard the average cost of tuition and fees at a public 4-year college was US$28,240 per year in 2022-2023 for out-of-state students, and at a private college that rises to US$39,400 per year.
Scholarships play a crucial role in making international education accessible to a broader range of students. With the financial burden of tuition, living expenses, and international fees, scholarships can help alleviate some of these costs and make it possible for more students to experience the benefits of studying abroad. By offering financial aid to students with merit or financial need for study abroad programs, scholarships promote diversity and representation in academia, while also providing recognition and access to prestigious educational opportunities.
How to Find Overseas Graduate Scholarships and Study Abroad Scholarships
Finding scholarships can seem like a difficult task for graduate students, but there are several resources available to international students. Here are some tips on how to find overseas graduate scholarships and study abroad scholarships in the U.S.
1. Use Scholarship Websites
IEFA.org and Internationalstudent.com/scholarships are two highly rated scholarship websites for international students seeking study abroad scholarships. These websites offer comprehensive search engines that allow students to filter scholarships by eligibility requirements, field of study, and location, making it easier for study abroad students to find scholarships that fit specific needs.
2. Check with Embassies
U.S. embassies may have detailed information or offer support to those students who would like to study in the U.S. For example the U.S. Embassy in Pakistan offers a list of opportunities. Interested students should search for their nearest embassy.
3. Research Individual Colleges and Universities
Many universities offer their own scholarships and financial aid for international students. Researching scholarship programs at individual colleges and universities and contacting their financial aid offices can be a valuable way to find additional scholarship opportunities.
4. Find Private Scholarship Providers
Some private companies offer scholarships for international students. MPOWER Financing is one example, and they offer a number of scholarships to encourage students in different fields of study.
Tips and Advice for Scholarship Applicants
When it comes to applying for scholarships, there are certain tips and advice that can help smooth the process.
First and foremost, it's crucial to carefully read through the requirements and guidelines provided by the scholarship organization. This will ensure that you don't miss any important details or aspects of the application.
Additionally, taking the time to research the mission and values of the scholarship provider can help tailor your application to better fit their goals. It's also important to put your best foot forward in your application materials, including crafting a compelling personal statement and organizing letters of recommendation. In some cases, you may need to showcase relevant academic or extracurricular achievements, and in others, demonstrate leadership abilities or community service.
Similarly, ensure that your application is well-organized, concise, and free of errors. Submitting an untidy application can negatively impact your chances of being selected.
Finally, don't underestimate the power of proofreading and editing – small mistakes can detract from an otherwise strong application. You can also take advantage of available resources, such as asking for feedback from mentors and peers, as well as consulting with the organization or university offering the scholarship.
By following these tips and taking a strategic approach to your scholarship applications, you can increase your chances of success.
What to do if Scholarships Aren't Enough
If scholarships aren't enough to cover the cost of studying abroad, international student loans can be another option to consider. These loans can help bridge the gap between the cost of tuition and other expenses and the financial aid offered by scholarships. Many lenders offer loans specifically designed for international students in the U.S., which could cover everything from tuition fees to living expenses. To find out if you're eligible for international student loans, check out the loan comparison tool at International Student, where you can compare lenders, learn about the application process, and find the best loan option for you. Keep in mind that taking out a loan is a serious financial decision, so it's essential to research your options and understand the terms and conditions before making a decision.
Studying abroad can be a transformative experience, but the cost of tuition and living expenses can be a significant obstacle for many international students. Overseas graduate scholarships and study abroad scholarships can help alleviate some of this financial burden, making it possible for more students to benefit from international higher education opportunities. By using the tips above, international students can increase their chances of finding the financial support they need to achieve their own academic and career goals. And if scholarships alone won't get you there, you can consider a loan, too.
References:
2 Responses to "How to Find an Overseas Graduate Scholarship or Study Abroad Scholarship in the U.S."
Bernice Ewurama Anane Coffie Says:
May 26th, 2023 at 10:56 am

This site has been impactful to me concerning my research on scholarship to further my education. I have been enlightened about the right process to go through to achieve it. Thank you for this wonderful site. Students who are a bit skeptical about finding a scholarship for further studies find a solution here.

charmonewallace Says:
May 30th, 2023 at 5:31 am

Hi there!

Thank you for your wonderful comment. We are very glad you found this information useful.
Leave a Reply