Posted on February 15th, 2023 by International Student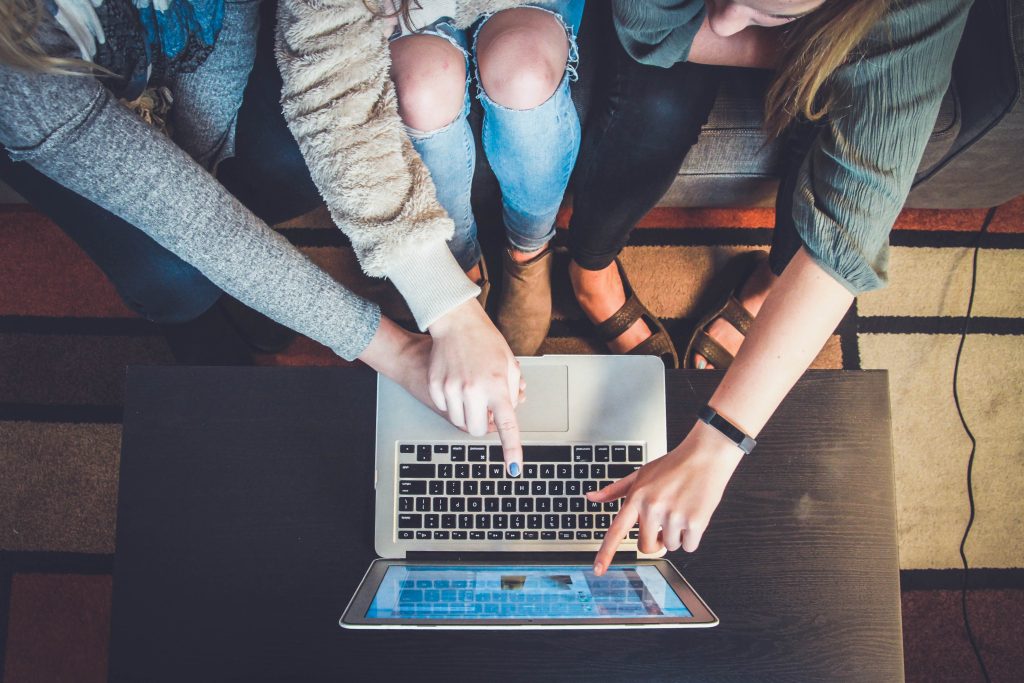 Studying abroad is an incredible experience that can help broaden your perspectives, expand your skill set, and give you a lifetime of memories. But before embarking on such an adventure, there are several important things to consider. This blog post will provide an overview of the essential information you need to know before studying abroad, from financing the trip to preparing for culture shock. With the right knowledge in hand, you'll be able to make the most of this once-in-a-lifetime opportunity!
Five Things to Know Before Studying Abroad
Here are our top five things you need to know before studying abroad:
Decide on a program: Before deciding to go abroad, do your research and find out which programs best suit your needs. From university-based study abroad or language immersion programs to international volunteering and work opportunities, you'll want to make sure the program is right for you.
Consider safety: When studying abroad it's important to consider the safety of your destination. Make sure you are aware of any safety concerns in the area, and be prepared to respond accordingly.
Look into financing: Making sure you have enough money to study abroad can be a challenge. Explore your options for scholarships and grants, as well as any funding from the program or university you plan to attend.
Familiarize yourself with the culture: Understanding the culture of your destination is an important part of having a successful study abroad experience. Read up on local customs, history, and language before departing for your trip.
Obtain necessary documents: Make sure you have all necessary documentation for traveling, such as a passport and visa if needed. Also, secure any other documents the university or program may require – like an affidavit or letter of support from your family.
Other Helpful Steps to Take Before Your Study Abroad Adventure
Now that you know our top five recommendations, what other steps should you take before you embark on your study abroad experience?
Talk to ex-international students
One great step for hopeful study abroad students to take is to speak to those that have already had the opportunity to complete their studies outside their home country.
You can often find these students at your own university or, if you're still in high school, by speaking to the international student office at your local university.
You'll learn so much from these students – far more than from only speaking to parents, teachers, or advisors!
Decide which country you'd like to study abroad in – and choose the right university
Deciding on where you want to study abroad is one of the biggest decisions you'll need to make, and it's an entirely personal decision. You could have a particular country, city, or even university in mind. Or, maybe, you're looking for the right school for your chosen field of study.
Either way, you'll need to research the country, city, and university in depth before making a decision. Additionally, arranging a visit (or virtual session) and speaking with previous students who have studied at your chosen institution can be very helpful during this process.
Consider which study abroad program is best for you
Only you can answer this question based on your research into studying in a foreign country. You need to be confident that you have looked at all your options; considered advice from friends, family, and advisors; and have come to your own decision.
Once you've decided where you would like to study abroad, it's important to check the requirements for that specific program.
Ensure you have the right documentation
It's very important to make sure you have the right paperwork to study abroad. This includes having a valid passport and visa (if needed). Additionally, you may need to obtain an affidavit of support from your family or other documents that the university requires.
Keep in mind that different countries have different requirements as well, so be sure to do your research beforehand.
Apply for your passport and visa
Make sure you check your passport's validity and that you're working to obtain the right visa you need to study in the country you are going to. The international student advisors at your destination school can help you through this process.
Make sure all your paperwork is in order
We've already gone over this – but it's important! Start gathering documents early to ensure you have what you need.
Set a budget for your studies
One important thing you need to know before studying abroad is that it can be very expensive. If you don't make a plan before you go, you could end up with a lot of stress.
Get in touch with your school in advance to get their advice on what expenses you will have to consider while studying abroad, and what support they can offer. You will be surprised by the amount of support available so be sure to ask when you talk to the university representatives.
Here are some of the typical things you will need to pay for as an international student:
Visa & permit fees
Tuition fees
Accommodation costs
Flight and travel expenses
Living costs (including food, transport, bedding, toiletries and entertainment)
Other educational costs like books and resources
Once you have a good idea of what it will cost to study abroad, set a budget that covers all the outgoings you expect – and more.
Check work opportunities for students
If you are thinking about working while studying abroad you need to find out if that's allowed on your student visa, and what the rules and regulations are for working in your chosen country. For example, if you choose to study in the U.S. you might have access to OPT or CPT.
Schedule all necessary health check ups and vaccinations
If you'll be traveling to certain countries, you may need health checks or vaccinations before you travel. Remember to research and plan ahead for these.
Look into health insurance
Medical costs in the U.S. are expensive; because of this, it's important that you purchase health insurance if you plan to study in the United States. Even if your school does not require that you purchase a plan, you will want to have one to make sure you're protected in case of any unforeseen circumstances. Depending on the length of your study abroad program and destination, you may only need travel insurance. But in many cases you will be better off with a comprehensive health insurance plan designed for international students – especially if you're studying in the U.S. To help you find the right insurance, visit the International Student Health Insurance pages.
Secure your courses, flights, and housing
Once you've been accepted into your chosen course, you will need to make all the travel arrangements. Plane tickets are best purchased three months in advance to get the best deals. Don't leave it to the last minute!
You should also start looking for your accommodation as soon as possible to avoid disappointment. Your international student advisors will be able to help you with this, too. The university may recommend their own accommodation such as residence halls, or there may be private housing options available.
If you are learning a foreign language, a homestay with a local family may be the right option for you to make the most of your experience
Refresh your language skills
Speaking of languages – it's a good idea to really get practicing the local language before you arrive. So sign up for a class, download an app, or dust off your old textbooks, because you're going to want to practice the local language before your feet hit the ground!
Talk to your bank
It's a good idea to talk to your bank before you leave on your study abroad adventure. You don't want to find yourself in a situation where your account gets blocked because the bank thinks your card has been stolen or cloned.
Find out if there are going to be any fees for using your account abroad, and check out the local banks when you arrive so you can evaluate for yourself if it makes sense to open a local account.
Apply for international scholarships
Check if you qualify for an international student scholarship or financial aid either from your university, government sources, NGOs, or private sponsors.
Any additional funds you can secure to cover your study abroad costs will be very useful. If you still need funding because your budget doesn't cover everything, see if you qualify for an international student loan.
Other things you need to know before studying abroad
Naturally, there are plenty of other things you should know about study abroad courses – but our best advice is to speak to someone that's already done it. You'll make a new friend and learn from their experience.
No Responses to "What You Need To Know Before Going Abroad For Your Studies"
Leave a Reply