Posted on July 18th, 2013 by Bryanna Davis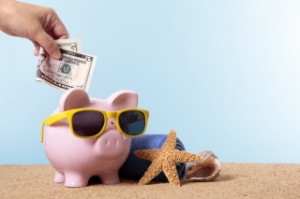 We know what you are thinking: "It's already the middle of July, I have so much financial aid to find!" Right? Ok, so maybe not. Realistically, you are probably thinking you have plenty of time until the new semester and that finding financial aid can wait while you enjoy your break. While you are able to wait until the last minute this doesn't necessarily mean you will be granted the aid that you need in time.
Our suggestion (and probably your school's): start looking now!
Financial aid is one of the biggest obstacles that international students face when pursuing international studies. It can be a great challenge to find this aid, but it doesn't mean that it's not out there. Hit up all of the scholarship hot spots, apply for all of the grants offered through your school, then turn to loans. Loans are a great option when it comes to filling in the gap and giving you the last bit of aid you need. While they are handy, they aren't always a piece of cake to get. Here are a few things you need to keep in mind if you want an international student loan:
Attend an Approved School: Only certain schools are approved to offer loans to their international students and lenders do not always work with every approved school. Instead of piecing together the puzzle yourself, use this comparison tool to see if your school is eligible and what lenders work with your school.
Apply Ahead of Time: It takes 2-6 weeks from initial approval, so make sure you complete and submit your international student loan application as soon as you know you will need a loan and choose a lender.
Get a Co-signer: If you are studying inside the US as an international student you will need a US co-signer in most cases. They must have lived in the US for the past two years and have good credit history. Only in select cases will you be eligible for a no cosigner loan.
The week of and before school starts you will have a long list of things to take of. Establish where your financial aid will come from early so while your friends are rushing around looking for aid you can take care of everything else!
Leave a Reply