Posted on July 16th, 2013 by Bryanna Davis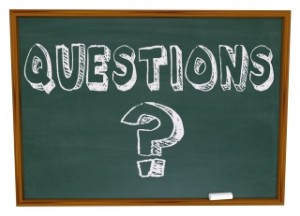 "What do I do next?" Are you an aspiring international student that has asked this question more than once? If so, you aren't alone. For an aspiring international student, the number of questions on your mind will typically outweigh the number of answers that you receive and for a good reason- becoming an international student is hard! If you are an international student or are trying to become one, this lack of information will either slow down the path to becoming an international student or bring it to a quick halt.
Whether it's one nagging question or a list of questions, you now have the chance to have them answered- just ask an international student advisor! To make sure your time abroad isn't cut short before it even starts, we have created a tool that allows you to ask your questions to an advisor, right online. We have found a few great international student advisors from around the US who at the end of the month will gather the best questions and put an end to the wonder.
Here's what you need to do to submit your questions:
Make a list of the questions you want to ask, then pick the top few
Log into Facebook then visit the Ask an Advisor page on InternationalStudent.com
View this month's International Student Advisor page, and select "add a comment"
At the end of the month check back periodically for the answer to your question to appear
If the end of the month rolls around and you don't have an answer to your question, no problem. Each month there will be a new international student advisor featured meaning you have another shot at having your questions answered! Also, keep in mind that after you ask an international student advisor your question and are awaiting a reply, check out our Study in the USA guide, this might just help you find the answers you've been searching for.
5 Responses to "Questions? Ask an International Student Advisor!"
Leave a Reply