Posted on June 1st, 2013 by Jenny Frankel
In the 21st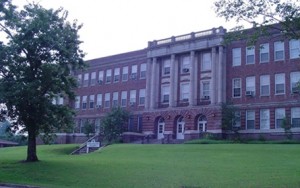 century cultural diversity is no longer restricted to the big cities of the world, and nothing has shown this trend more than the enrollment of international students at colleges and universities in all corners of the US. Mississippi is no exception. Within Mississippi schools there are over 2,500 international students from locales all over the globe. Students from Nigeria, India, Russia, Taiwan, Zimbabwe, Jordan, Chile, China, South Korea, Canada, Malaysia, Saudi Arabia, Nepal, and many other nations have come to Mississippi to get a high quality education.
Luckily for all these enrolled as international students in Mississippi schools and for prospective international students, the state known as the Hospitality State welcomes all with open arms. Each school within the StudyMississippi consortium offers a variety of services for international students that make the transition into the American south as smooth as possible. Assistance with international applications, immigration paperwork, other government forms, scholarships, driver's licenses, etc. are all standard among the member institutions.
As you'd expect, the larger schools in the consortium tend to devote more resources for international students and thus have a larger variety of amenities. The University of Mississippi (Ole Miss), for example, has international services that rival any other large state school in the country. Ole Miss's Office of International Programs sets up international students with current American students so international students can have guides to the university culture. In addition to everyday activities, international students are also encouraged to go on "cultural excursions" around the school to learn Ole Miss culture. Ole Miss also partners with the city of Oxford, MS in encouraging international students to participate in the community. At the helm of these and many other options for international students at Ole Miss is the International Student Advisory Board, which constantly and consistently updates its programs to make sure international students get the most out of their education. Other large schools in the consortium like Mississippi State University and the University of Southern Mississippi offer similar opportunities for international students in Mississippi.
Just because a school is small, though, does not mean it doesn't take care of international students. In addition to providing the standard assistance with application, immigration, and other official business, small schools make an effort to reach out in other ways. For example, Mississippi College, which only has a quarter of the enrollment of the larger state schools, features the Intensive English Program for international students who do not speak English as their native language. The Intensive English Program prepares international students for college-level coursework, provides field trips around the area, hosts on-campus cultural festivals (the Moon Festival is a favorite!), and promotes direct international student involvement with the college and the surrounding community.
No matter where you're from and no matter where you go among the StudyMississippi consortium, your international student needs will be met and exceeded. You would expect nothing less from the Hospitality State.
No Responses to "International Students in Mississippi"
Leave a Reply