Posted on April 18th, 2013 by Jenny Frankel
Today we are excited to bring you the newest guest post from Go Abroad on some of the best sports events around the world. Read on to learn where upcoming events will be held, and perhaps your next international adventure might be home to one of the largest sports events in the world.
Sports fanatics are a unique group of travelers who are often overlooked. Whether traveling with their team from city to city or following their favorite sport abroad, dedicated fans know how to get around.
Even if you're not following a specific team, traveling to spots w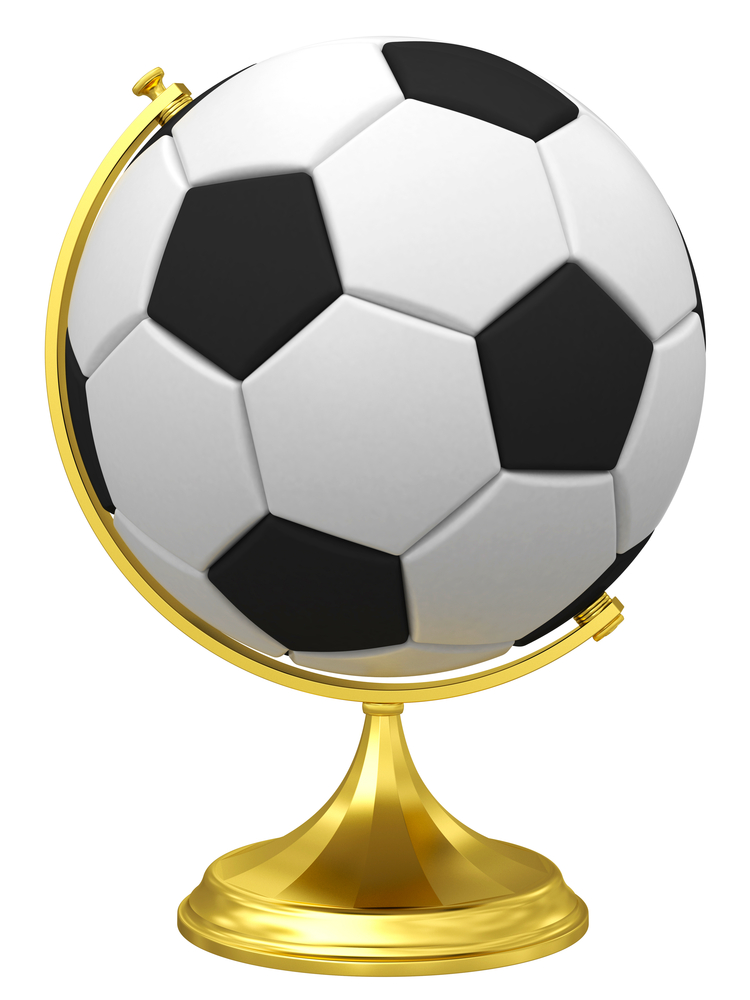 here sports take priority can give you a new traveling perspective and help you get to know a country's culture. Here are eight global sporting events worth traveling to. If you don't have tickets to the actual event, being part of the atmosphere can still be just as fun and worthwhile.
1. MLB World Series – USA
The Major League Baseball World Series is just about as American as you can get when it comes to sporting events. The location of this classic U.S.A. series won't be determined until after the playoffs, when the best teams from the American League and the National League are decided. Game locations will switch off between the two teams' home fields during this seven game competition. The 2012 MLB World Series is set to begin October 24.
2. Super Bowl XLVII – New Orleans, USA
Fans of American sports shouldn't pass up the chance to travel to the Super Bowl, a sporting event that crowns the "world champion" of American football. This is a single shot, all or nothing game in which the winners of the National Football League and the American Football League are paired up for one final showdown. Super Bowl XLVII took place in New Orleans, Louisiana on February 3, 2013 this year – stay tuned to where it will be next!
3. X Games – Global
The X Games, which showcases more extreme sports such as skateboarding, dirt biking and freestyle skiing, will take place within several nations in 2013. If you're interested in cheering on competitors in the Winter X Games, keep your heads up to find out where the next one will be. Summer X Games will take place in Foz do Iguacu, Brazil in April; Barcelona, Spain in May; Munich, Germany in June and Los Angeles, U.S.A. in August.
4. Teva Mountain Games – Colorado, USA
If you're into adventure sports, you need to head to Vail, Colorado for the Teva Mountain Games. From climbing, mountain biking and kayaking to slack-lining, fishing and even dog athletics, this four-day competition has it all. With a combination of professional and amateur athletes, the Teva Mountain Games gives sports enthusiasts the perfect opportunity to jump into the ring and test their own abilities. The 2013 competition starts on June 6 and ends on June 9.
5. 2014 Polo World Cup – Undecided
Polo is one of the only team sports played on horseback. If you're interested in watching people and animals come together to compete in a contact sport, then polo is for you. The Polo World Cup began in 1987 and has taken place nine times throughout history. The global tournament occurs every three or four years, with the next one scheduled to take place in 2014. The exact date and location of the tournament has yet to be decided, so if you're interested in watching this event you'll have to keep track of updates from the Federation of International Polo (FIP).
6. 2014 Winter Olympics – Sochi, Russia
Would you rather cheer on snowboarding and and figure skating than gymnastics and swimming? Then save your money for a trip to Sochi, Russia in 2014. The 2014 Sochi Winter Olympics are sure to be just as exciting as the 2012 London Summer Olympics, but you may need to bundle up more. The 2014 Winter Olympics take place from January 24 until February 23.
7. 2014 World Cup – Brazil
If you're a soccer fan or just love the hype of large sporting events, start saving for a plane ticket to Brazil for the 2014 World Cup. The World Cup is easily the most viewed sporting event on the planet. This shouldn't be a surprise, seeing as the entire world is competing in their most beloved sport. The 2014 competition starts June 12, with the dramatic conclusion on July 13. Twelve Brazilian cities will assist in hosting this massive event, including Rio de Janeiro, Sao Paulo and Manaus.
8. 2015 Cricket World Cup – Australia & New Zealand
Depending on where you're from, cricket may not be a sport you fully understand. What better way to learn about it than by attending the World Cup? Games for the 2015 Cricket World Cup will be split evenly between Australia and New Zealand. Exact competition dates may not be posted until January 2014, so be sure to keep your schedule open.
Want to have a sporting adventure of your own?
Here at GoAbroad.com, we offer opportunities for you to get involved with athletics around the world. Sign up to volunteer as a coach in a different country or find an internship abroad in sports medicine, sports marketing or whatever peaks your interest! Just search our site for your perfect adventure in athletics.
Which sporting event are you most interested in traveling to? Share your thoughts in the comments below!
* Soccer ball globe photo courtesy of Shutterstock
No Responses to "8 Global Destinations for Sports Fanatics"
Leave a Reply