Posted on March 27th, 2013 by Jenny Frankel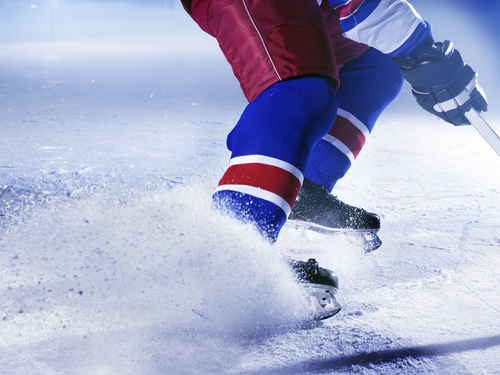 As a popular sport in many parts of the world, hockey is a game that many international students at top broadcasting schools may want to get involved in. The highest level of hockey in North America is the National Hockey League, which spreads across 30 teams throughout both the United States and neighboring Canada. Sports broadcasting for the NHL is an exciting opportunity that just may be right for all the hockey fan broadcasters out there!
Jobs in sports broadcasting for the NHL within the NHL itself are somewhat limited, as the league lacks the scale of multi-platform broadcast operations and supplementary programming found in more lucrative ventures like the MLB or NFL. Still, there are jobs to be found within Broadcast Communications for the NHL and, more predominantly, in the NHL's own NHL Network. In fact, there are technically two NHL Networks; the Canadian NHL Network and American NHL Network do share some shows, but are in large part separate entities. This is good news to international students looking into sports broadcasting for the NHL, as having two whole league-owned networks creates even more jobs! Students and recent graduates should also check out NHL internship opportunities, which can provide broadcasting experience in lieu of an actual paid job.
Outside of the NHL's own operations, many networks broadcast NHL games and coverage throughout the United States and Canada. Nationally, NHL games are broadcasted on NBC in the United States and through CBC Sports, TSN, and the French-language RDS in Canada, in addition to the abovementioned NHL Networks. Almost every NHL team also has its own dedicated radio and television stations as well in regional affiliates of channels like Sportsnet, Comcast, and Fox Sports. A bonus for French or French-speaking international students is that, due to Canada's French background, there are a handful of exclusively French radio and television stations that cover the NHL. Try using your language skills to get a job that isn't available to English speakers!
Encompassing such an internationally popular sport, sports broadcasting for the NHL is a great opportunity for the aspiring sports broadcaster and hockey fan.
* Ice Hockey photo courtesy of Shutterstock
No Responses to "Sports Broadcasting for the NHL"
Leave a Reply