Posted on May 7th, 2021 by Connor Blay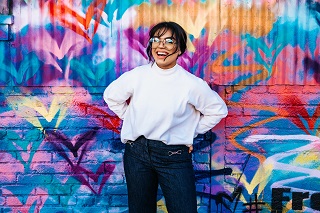 So, you've decided to take classes during the summer. Good choice! My very first semester in college was during the summer and now I recommend summer classes to everyone. But while taking summer classes is an excellent way to get a head start on your program, it may be challenging to work at an accelerated pace. Don't stress, we've got some great tips that will help make your summer a success! 
What To Expect
Summer has an entirely different feel on college campuses. Since this is usually an optional term, campus likely won't be nearly as busy as during the fall and spring. This means that class sizes are often smaller and you might be able get to know your professors and classmates better. You can also expect to be taught at an accelerated pace as summer is the shortest term. Typically, the term will be broken up into sessions. For example, your school might offer Summer A, B, and C. Sessions A and B will likely last about 6-8 weeks and Session C will likely last about 10-12 weeks. You can compare that with fall and spring semesters which typically are about 15 weeks long.
Tip 1: Take advantage of campus being empty.
During the summer, most students will not be on campus so you'll be able to enjoy your school's amenities without big crowds. Summer's a great time to study in the library, go to the recreation center and enjoy common areas on campus.
Tip 2: Explore the surrounding area.
Since most students leave town in the summer, there will likely be less traffic in college towns. If you're studying in a big city like New York City then this won't apply to you. But many colleges in the US are located in smaller areas so when the students leave, the city or town becomes a lot less crowded. We encourage you to find a way to get off campus so that you can get to know your home away from home a little better.
Tip 3: Sign up for clubs and organizations.
While campus might be emptier than usual, you'll still have the opportunity to join clubs and organizations. We recommend checking to see if your school will be having any events that promote getting involved on campus. If not, you can always use your school's website to find clubs and organizations. A great way to find out what groups you'd like to get involved with is signing up for all of the ones you're interested, then picking a few to stick with after attending the first meetings.
Tip 4: Take your classes seriously.
It's summer and you should be having fun. But don't let distractions prevent you from doing well in your classes. We suggest taking classes that you don't think will be too difficult for you to keep up with as taking your most challenging classes at an accelerated pace might not be the best idea. As always, stay organized and keep track of assignment due dates and exam times.
Tip 5: Get to know your advisor(s).
Advisors get booked and busy during the fall and spring semesters. As someone who went to a large university, I can tell you that advising appointments aren't always easy to book at schools with a lot of students. But during the summer, availability will open up a bit, allowing you to meet and get to know advisors. This is a good time to plan your schedule for the upcoming school year.
Hopefully these five tips will help you have a successful summer! If you're going to be in the US but you're not taking classes, be sure to check out our tips for Spending Summer in the US as an International Student for suggestions on what to do with your free time. Have a great summer!
No Responses to "5 Tips for Taking Summer Classes"
Leave a Reply