Posted on June 15th, 2018 by Rachel Rollins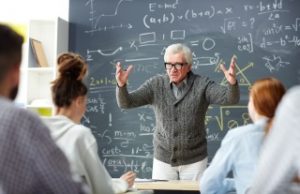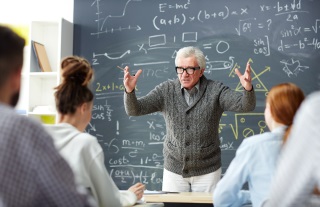 While in school you'll make lots of friends and connections, but one group that you might overlook will be your professors. One aspect of school is the transition from being an adolescent to becoming an adult. Why not make the most mature person in your classroom, your professor, your friend? Talking to your professor and creating a relationship with them can help you in more ways than one! Most times, creating a relationship with your professors will help you academically and sometimes long after graduation. Below are a few reasons why talking to your professor can be beneficial for you.    
Better Grades
Nothing is better than getting straight A's! To earn a gleaming GPA, it's not a bad idea to start by talking to your . Talking to your professors can help you understand the material better and show your professor that you're invested in their class.
If you have any questions after a lesson stay after class to catch up with your professor for clarity. Most professors have designated open office hours which is the best time to talk to them. If you have a final exam coming up or class project, using open office hours can give you more insight on what your professor expects from you. Sometimes you can even find out what questions are on an upcoming test.
If you're taking an online class, talking to your professor is vital! Sometimes in an online class, materials and lessons are not always clear. Having consistent communication with your online teacher can really make a difference not just for you but the whole class. You'll be more in-tuned with what is happening in your class and it will make it easier for you stay on top of things.
Life Advice
We could all use a little life advice here and there. Why not take advantage of all the free advice that is surrounding you while in college. Your college professors have been there and back, and have loads of useful advice to offer you. Some advice they could offer you is choosing your classes for the next semester and advice for career paths to consider after graduation. It will be helpful for you to know their thoughts in the field and how much school or experience you need to reach your career goals. Your professor can give you a better perspective of the outside world after college.
Research Projects
Depending on your field, especially if your degree is within the science field, it's a good idea to have a good relationship with your college professor. Most science degrees require you to be a research assistant to a college professor. Having a good relationship with your college professor from the start of the semester will make it much easier for you to apply for these positions in the future. Talking to your teacher will help you find these positions and maybe even earn you a recommendation.
Letters of Recommendations
The best reason is saved for last! When you're searching for an internship, job or applying for graduate school you'll need letters of recommendation. Since most college students have limited experience outside of school, the easiest person to ask for a letter would be your college professors. Your college professors hold a lot of status and will make your application stand out. The only way you can have a letter of recommendation from your teacher is if they know you.
You'll make a lot of friends in college but why not make a few that will benefit you in the long run? Even after graduation you can continue to talk to your college professors. Keep them updated on your career success! You never know, your professors may invite you to networking events and keep you updated on job openings. Keep talking to your professor, you're going to need them!  
2 Responses to "Why you should talk to your Professor"
Emily Mendy Says:
August 11th, 2018 at 11:56 am

Communication is very important between two parties ie the professor and the student. It is important to have good relationship with your professors because it will help you academically and in case you need letters of recommendation.Thank you so much for sharing this information.

Donna Says:
May 21st, 2020 at 6:52 am

A lot of students underestimate the importance of this. Your professor may know your strengths and weaknesses better than you do. He is aware of your academic matters and is able to provide a better path to achieving your study goals.
Leave a Reply