Posted on March 9th, 2018 by Yessica Prato
Coming to the United States as an international student is an exciting adventure. The US culture is very unique and the vastness of this country offers a place for everyone. However, one important aspect of your trip should be protecting your health. While traveling to a different country can be a great experience, you want to be prepared in case you get sick or hurt while abroad. The US healthcare system is one of the most complex in the world and the most expensive. Here are a few things you should know about the US healthcare system as an international student:
The healthcare system in the United States offers some of the best medical care in the world. Having said this, it's also very expensive to receive medical care. There is not a universal healthcare system and only government assistance for US citizens. When you have medical expenses, the bill will be your responsibility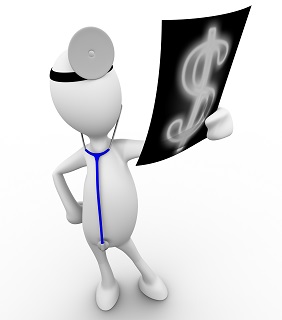 entirely. Some doctors or hospitals, also known as providers, will not accept patients without a guarantee of payment whether that is charging you for medical costs upfront, charging a deposit, or requesting a health insurance card.
A few real-life examples of how expensive healthcare can be in the US include:
Appendicitis: $60,493 USD

Fractured humerus: $47,445 USD

Fractured clavicle: $18,393 USD

Car crash or serious illness: $150,000+ USD
Because of the high medical cost in the US, having health insurance is a must for international students. Some visa types such as J visas are required by the US Department of State to have a valid health insurance while they are present in the country in order to maintain their status. But what is health insurance? Health insurance is a type of protection that will cover the cost of eligible medical expenses. Coverage provided by health insurance can vary. Even with health insurance, you will be expected to pay part of the cost of your medical treatment. These are known as out-of-pocket expenses.
Insurance terminology 101
As much as we would like to think we will never get sick or get hurt, life can happen. If you are trying to decide what insurance fits your needs, some important terms to keep in mind are:
Policy maximum: the maximum amount your insurance policy will cover for all combined medical expenses

Out-of-pocket expenses: This can be deductibles, copays, coinsurance, or excess. It usually is a combination of these.

Deductible: A set dollar amount that you have to pay the doctor before your insurance plan starts paying for your expenses. This can be per injury/illness or per certificate period.

Copay/copayment: Similar to deductible, is also a fixed dollar amount that is paid every time you visit the doctor.

Coinsurance: A percentage shared between you and your insurance company. Some plans may offer 80/20 coinsurance which means the plan pays 80% and you pay 20% of your medical expenses. Coinsurance is sometimes capped at a certain amount. For example, you might only have to pay 20% up to $5,000.

Benefits: what you are covered for in your health insurance plan.

Exclusions: the things that will not be covered under your plan-

pay close attention to the exclusions so you have no surprises!
Too many options! Where do I go?
As we mentioned, the US healthcare system can be very complex. There are several different types of providers where you can go seek medical assistance: hospitals, emergency rooms (ER), private doctor's offices, urgent care clinics, walk-in clinics, specialist offices, surgery centers, pharmacies, and the on-campus student health center at your school. So where should you go?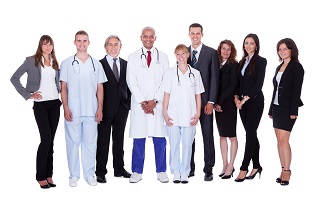 If your school has a student health center, this will be the best place to start in non-emergency instances. They are equipped to handle a range of issues for a fraction of the usual cost. If needed, they will refer you to a different clinic or hospital. A private doctor's office or local family doctors can also be a good place to start your medical treatment.
If you have an injury or an illness that needs urgent treatment, there are walk-in clinics or urgent care clinics. These providers can treat simple things like colds or the flu and also more complicated issues like sprains or minor fractures. They have long opening hours and don't require an appointment.
Emergency rooms are also available 24 hours a day, however, we recommend going there in case of a serious or life-threatening condition. ERs will be expensive and it won't be a quick visit but they can deal with any problem you may have.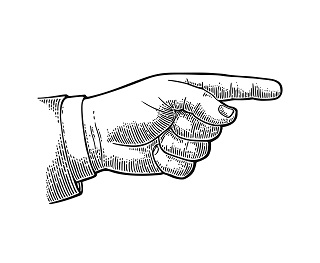 Tip: Before you leave your home country, we recommend getting a general check-up, dentist and eye check-up, and bringing a good supply of any prescription medication you are currently taking. This will save you money when you come to the US.
For more information about the how healthcare works in the US, check out the International Student Insurance Overview of the US Healthcare System video. It's available in 8 different languages!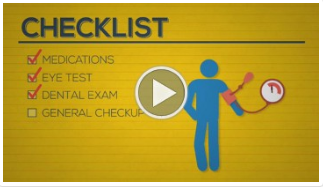 No Responses to "What all International Students Should Know About US Healthcare"
Leave a Reply