Posted on March 23rd, 2018 by Bryanna Davis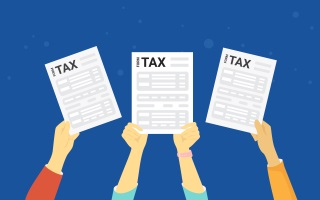 It's tax season in the United States and international students are not excluded from this time of year. Every international student and their dependent(s) must complete and submit Form 8843 to the IRS on or before April 17th. Even if you did not receive income last year- you're still obligated to complete a Form 8843. Because of this we've created a new Form 8843 Online Wizard to simplify and walk you through the process. The wizard breaks the form down into easy to answer questions and provides you with tips along the way. After you've submitted your answers into the wizard you will automatically be provided with a PDF version of the Form 8843 with your information on the document.
Once you have your Form 8843 pdf populated with your details you can then review the information, sign and date as needed, then mail the document to the IRS. Our Form 8843 Online Wizard is for international students and their dependents on an F, J, M or Q visa, who are non-resident aliens for tax purposes. If you're a teacher, trainee, professional athlete or have a medical condition then our Wizard unfortunately can't be used to complete your Form 8843.
Of course we've also taken your privacy into account when creating our Wizard which is why we do not save any of the details you enter into the Form 8843. Rest assured that if you use our Form 8843 Online Wizard your information will be safe.
If you need help with tax form 8843 or your other tax documents, make sure you check out our entire tax section. In our tax section we have step by step information on how to file your taxes, answers to frequently asked questions, tax preparation videos and resources, like Sprintax, where you can find personalized help.
No Responses to "Need Help With Tax Form 8843? Use our Online Wizard!"
Leave a Reply