Posted on July 21st, 2017 by Yessica Prato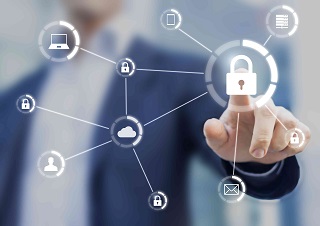 Staying safe while you are studying abroad is very important. Unfortunately, we live in a world where some people may take advantage of others, especially international students. When it comes to studying in a different country, one thing is certain – the struggle is very real! Most of the time you are on a tight budget and you have to deal with the stress of immigration paperwork, classes, and homework. This doesn't leave much time for accidents or delays that are unpredictable and can have a very negative impact on your experience. Here are some tips on how to stay safe while studying abroad in the US:
Online Scams
In this day and age, the internet is a necessary tool for everyday life. You can buy and sell clothing, books, and furniture on sites like eBay and Amazon. You have apps right on your phone to order food, have your groceries delivered, and to even find entertainment nearby. However, if a deal sounds too good to be true, it more than likely is. Sites like Craigslist and OfferUp are great tools to sell and buy all kinds of items locally. However, many scammers will also use these sites to communicate with you and get you to send them items before payment. Others will attempt to pay you via fake Paypal accounts or Western Union transfers.
The basic rule of thumb for all transactions done over these sites is: try to keep all negotiations simple and meet in person at a public place (never a home residence). Additional hint: never give out personal information!
Renting your own place
If you don't want to live on campus or your school doesn't offer housing, you will most likely lease your own place. Once you've decided which type of place you want to live in, protecting your property should be a priority. Living on campus gives you not only the perks of being closer to your classrooms and meal plans, but also the protection of the on-campus police. Off campus, you are basically on your own. Consider buying renters insurance to protect your personal property from theft or natural disasters.
Another thing you want to keep in mind when you are renting, make sure you get to know your landlord and/or maintenance team in person. Sometimes, you can find ads for houses or apartments that don't exist. Other times, these advertisements may promote a real property but may not be available to rent.
Visa or Tax assistance scams
Beware of signs or postings that claim to offer help with legal documents such as visas and taxes – especially if they ask for money up front. Likely, they are preying on young students that might be looking for cheap ways to process their immigration documents or taxes. Always visit a reliable professional that comes at the recommendation of someone you know, and keep in mind that many schools in the US offer free legal and financial help on campus. Additionally, we offer many free resources for international students with questions about student visas or tax information. You can also access government sites like the USCIS or the Internal Revenue Service.
Car Sales
You may be tempted to purchase a car from a small dealership since they tend to have what seems like great deals. Unfortunately, many of those cars may have bigger issues and may leave you stranded after a month of ownership. Do your research before purchasing or leasing a car. Sites like Kelley Blue Book will ensure you are getting the real price of a car. Also, you can request a CARFAX report from the dealership that shows the history of the car you are about to purchase or lease.
We could write a book about the creative ways some people try to deceive others. All you can do is be prepared and use caution. Being an international student should be a positive experience, and it can be! Rely on your international student office as well as your new friends if you feel suspicious about anything in particular. Your international student advisor, new friends in the US, and InternationalStudent.com will always be here to help you.
2 Responses to "Staying Safe While Studying In The United States"
FrenchStudentAlmanac Says:
August 9th, 2017 at 12:04 pm

I've met a lot of international students that see U.S. Americans as friendly and trusting because we're "all so nice". I think international students might get a break in some of the bigger cities since having an accent is not so unusual anyway.

Some of the bigger cities in California are offering "swap sites" at police stations where people completing an online transaction can meet there, where it's well-lit and under working security cameras. I say it's worth the extra distance to go somewhere safe and monitored. -P

International Curriculum School Says:
October 10th, 2017 at 8:51 am

Staying safe is the first priority while studying. You have explained about this is great in your blog. Thanks for sharing.
Leave a Reply