Posted on July 28th, 2017 by Connor Smith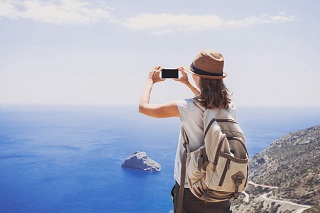 Summer is coming to a close in about a month, but that doesn't mean you can't still have a whole summer of fun in just one month. America is a special place in the summer with so much to do and see. There are endless ways to enjoy your summer, need some suggestions? Here are 10 activities to make the most of your time this summer!
1). Beat the heat by going to the pool –
A classic summer tradition is taking a nice cold dip in a swimming pool on a hot summer day! Many colleges and universities have pools you can use and fun summer pool party events.
2). Go to the movies – The best movies come out during the summertime. With huge blockbusters coming out you won't want to miss some of the summer's hottest movies like Spider-man: Homecoming, War of the Planet of the Apes and Baby Driver. If you're looking for a second opinion on films, then read the

Rotten Tomatoes Summer Movie Scorecard 2017
.
3). Take a mini road trip – You don't have to leave the country to see someplace new. If you drive anywhere in the US you'll be somewhere new! Check out what spots are close by and plan a trip with your friends or family. If you need route ideas here are the Top 3 Road Trip Routes in the US.
4). Hiking – The US is home to 59 national parks and over 10,000 state parks! Each state has many state parks to explore, with hiking trails to see not only the sites, but also the plants and animals that live at these parks.
5.) Attend an amusement or water park – Ride a roller coaster or cool off by rushing down a water slide! The US is home to some of the world's best amusement and water parks. Each part of the country is home to different parks with the theme park capital of the world being in Orlando, Florida.
6). Take a camping trip – The favorable weather makes it a great time to go camping in the summer, whether it's in the mountains or by the sea, be sure to take advantage of the great outdoors! Add some extra flare to your trip by having a campfire and making S'mores (an American tradition).
7.) Jam out at a concert – Many musicians tour in the summer months and watching them live with some friends can be a lot of fun! Google search what live concerts are going on in your city. Sometimes local bands will also be doing shows for cheap or even for free!
8.) Do some volunteer work – Giving back to your community is a fun and free way to spend your time. See if your school has volunteer services to help you find volunteer opportunities.

Habitat for Humanity
is one organization that will put you to work building affordable housing.
9.) Take up a new hobby – Try something new, you may discover a hidden talent that you didn't know you had. Learn another language, take a cooking class, start a book club or play some sports outside!
10.) Culture yourself – When you're a college student with a valid ID the museum world is your oyster. Many museums offer discounts to college students or even free admission days, look up the local museums in your area to see if any are free or discounted.
The clock is ticking! So text some friends, make plans and enjoy the last bit of summer 2017!
No Responses to "How You Can Have A Fun Summer in the United States"
Leave a Reply