Posted on November 15th, 2016 by Rachel Rollins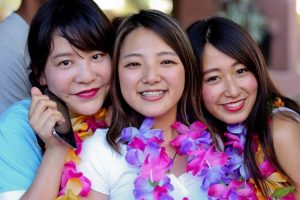 Arizona State University Global Launch program is designed for international students, like you, that want to take their English skills to the next level! For over 40 years Global Launch has served over 22,000 students from more than 160 countries meet their English goals. Global Launch offers their students a specially designed Intensive English language program for students, educators and other professionals that want to improve or learn English. At Global Launch you'll be able to meet your English goals as well as experiencing American culture and prepare for a university after completing the program.
As soon as you land in Arizona, Arizona State University Global Launch has activities planned for you to make new friends! You will visit some of the best attractions Arizona has to offer such as:
Attending on-campus sporting events

Legoland Discovery Center

The Phoenix Zoo

Hiking parts of the Grand Canyon

White water rafting

Eating at some of Arizona's delicious restaurants
At Arizona State University there is a place for everyone! As an English language student you will also be apart of the ASU's vibrant campus and are welcomed to join any of their 1,100 clubs and organizations. Whether you are interested in sports, science, business, or an art enthusiast, you will find it easy to try new things and meet new friends!
About the Intensive English Program:
There are six levels of English offered, from basic to college-ready. Students enroll in the number of sessions they need to achieve their desired level of English proficiency. It takes one full session (eight weeks) to complete a level.
If you wish to take general classes at Arizona State University while completing the English Language requirements, Global Launch has conditional admissions for students that qualify. Conditional admissions allows students to successfully transition into the university.  
Students who successfully complete Global Launch are not required to take the the TOEFL or IELTS for admission into the ASU undergraduate degree program.
Find out more how you can learn English at Arizona State University Global Launch!
No Responses to "Arizona State University Global Launch Program"
Leave a Reply