Posted on January 12th, 2016 by Bryanna Davis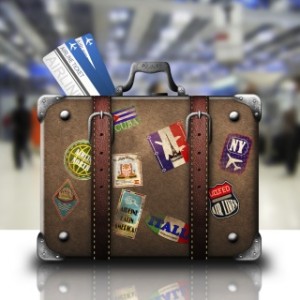 When you study inside the United States it's common to take a look at when your classes begin and then try to plan your journey around that date. However, what you'll soon discover is that as an international student inside the United States there are a number of good reasons to arrive in your host country early. Here are just a few items you need to take into consideration before booking a flight that arrives right before classes start.
To Attend Orientation Events
International students often arrive on campus early and have an entire list of events to fill up their time- from informative meetings to team building exercises to local excursions. Not only are these events a great way to start your time abroad, but they can also help ease your transition and meet new friends. Your international student advisor will notify you of these events prior to you booking your flight, if not, make sure you contact them and ask.
To Have Time to Kick Jet-lag
When traveling across the globe, jet-lag is often unavoidable. Of course there are many ways to help ease your suffering, such as swimming once you arrive at your destination and not falling asleep until it's an appropriate bed time. However, no matter how hard you try, jet-lag happens so it's important to give yourself a few days to adjust to the time change before you have to drag yourself to class.
To Become Familiar with your New Home
Buying groceries, unpacking, navigating around campus, buying textbooks- all of these items seem like simple tasks, but when you arrive in a new country (and if you don't speak the language within your host country as a first language) these can be quite a challenge. Studying inside the United States should be a fun experience so giving yourself enough time to get settled in can make a difference in starting your journey out on a pleasant note, or a stressful one. Arrive early so you can explore and enjoy your surroundings.
To Take Care of Business
Nothing is more stressful than trying to take care of important business during the short breaks between classes, and if your campus is spread out across town then it's nearly impossible. Arrive early so you can take care of details like signing necessary documents, buying health insurance (if you don't prior to leaving your home country), getting a cell phone, enrolling in classes, getting your student ID created, opening a bank account and other details that you might forget about (or not even consider) until you arrive.
To Make Friends
Yes, there will be lots of things to take care of, but there will also be a lot of free time to mingle with other students who have arrived early. Most of the students who arrive early will be international students, but not all- there will also be a number of campus student workers and student athletes that show up on campus early. Although it's great to get to know other international students when you first arrive, make sure you also explore other social groups early on.
No Responses to "Reasons to Arrive in your Host Country Early"
Leave a Reply