Posted on January 15th, 2016 by Jenny Frankel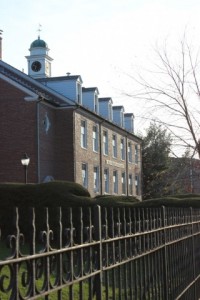 Many students first look to larger universities when trying to find where they will pursue their business degree. However, keep in mind that a high-quality business education can be found at smaller universities and colleges, and these institutions should not be overlooked. One option for international students to get a top-notch business education at a smaller school is to study business at Felician College. As a business major at Felician College, a potential student can expect a wide range of programs that are heavily geared toward real-world business experience.
Felician College is a private Roman Catholic college located only a few miles away from New York City. Its 2,400 students partake in a rigorous and rewarding liberal arts education.
The Undergraduate Business Major at Felician College
The business degree at Felician College falls under the heading of Business and Management Sciences. Its overall emphases rest on general business skills and ethics, and the college takes advantage of its close proximity to New York City by engaging with the actual day-to-day business world.
In order to study business at Felician College students must choose one of a number of specialized tracks offered with slightly different degrees and requirements.
A bachelor of science is offered in accounting, where students acquire general accounting skills and are guided towards becoming future CPAs.
Felician College offers an associate, a bachelor of science, and a bachelor of arts degree in business administration. In this track students are taught a broad base of business skills in order to prepare them for a variety of careers and maybe future enrollment in an MBA program.
Healthcare Administration
The bachelor of science in healthcare administration takes the general business administration skills and tailors them toward the healthcare industry. Since healthcare jobs are constantly in demand and will continue to be in demand, this degree carries significant value for students who study business at Felician College.
The bachelor of science in management looks similar to comparable programs around the country. However, in this track at Felician, students will study leadership, strategy, and organization in order to position themselves for careers in various levels of management.
Just like the management track, the bachelor of science in marketing offers the normal foundations in marketing, such as market research, advertising, and branding.
A unique offering for a business major at Felician College is the bachelor of arts or bachelor of science degree in the dual marketing/management track. In this track students cover the usual topics of marketing and management, but with additional flexibility to include desired concentrations for a customized undergraduate experience.
Business Coursework at Felician College
Like most business programs, all of the tracks within Business and Management Sciences at Felician College feature core business courses during the first couple years and more specialized coursework for upperclassmen. The core classes include Fundamentals of Marketing, Management, Business Algebra, Micro/Macroeconomics, Business Ethics, and many others.
Specialized coursework depends on the track. Business Administration majors may take Organizational Behavior, Accounting majors may take Auditing, Management majors may take Project and Program Management, Marketing majors may take New Product Development, and Healthcare Administration majors may take Ethics and Legal Issues in Healthcare.
Every undergraduate business program, whether at big state universities or small liberal arts colleges like Felician College, offers a distinct course of study that balances between the standard coursework and the unique aspects of each school. And so it's quite important for potential business majors to keep their eyes open for a variety of schools that may accelerate their study and their career.
No Responses to "Study Business at Felician College"
Leave a Reply