Posted on January 18th, 2016 by Bryanna Davis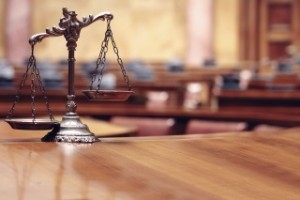 If you're considering a degree in criminal justice you won't want to miss our live Hangout On Air this Thursday, January 21st at 11am EST. We will be joined by Colin Wiggins from CUNY- John Jay College of Criminal Justice to bring you the latest information on what to expect when studying criminal justice in the United States along with some great inside information on John Jay College of Criminal Justice.
During his decade of international education experience, Colin has developed extensive knowledge of foreign education systems allowing him to assist international students in achieving their education goals.
John Jay College of Criminal Justice has state of the art facilities and 30 Bachelor's or 12 Master's degree programs for you to choose from.
Sign up now to attend our Hangout on Studying Criminal Justice in the US this Thursday at 11am EST.
One Response to "Hangout Alert: Study Criminal Justice Inside the US"
Anna Says:
January 20th, 2016 at 4:36 pm

Hello. Please help everyone who has a heart. I am a refugee from the city of Donetsk. It is Ukraine. Recently, my city has overtaken the problem – the war began. I was forced to leave. Unfortunately I have not graduated. By profession I am a pediatrician. I studied 6 years in order to work and help sick children. But now I have no way to learn, because everything that I had picked up the war. I ask all who are not indifferent to my problem, all who are not indifferent to my dream, who is not indifferent to the little sick children, help me.
I work, but I all the same is not enough to pay for education. For all concerned leave below the number of your electronic purse –
Z205498511513. I'm not asking much. Please help they can. I will be very grateful. Thank you in advance.
Leave a Reply