Posted on April 15th, 2014 by Bryanna Davis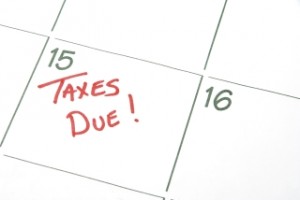 If you are an international student inside the US- your taxes must be filed today. Additionally, each of your dependents, meaning your spouse and children, must also file their own taxes. If you've been wondering when the deadline is to do this, more than likely this means that you have not yet filed your taxes and will be quite shocked to hear that the deadline is today! Each year individuals must meet the same deadline when filing taxes: April 15th.
Don't panic yet, the process for most international students to file their taxes is pretty simple. We will take a closer look at what you will need.
If you did not receive any income in the past year, you will need to file a Form 8843. If you did receive income in the last year, you will need to file a Form 8843 along with a 1040NR-EZ.
If you're thinking of skipping filing taxes this year- think again! There are four main reason why you need to file taxes.
It's the law, and the US government will not accept the excuse that you didn't know or were not sure of how to file.
To keep your visa. To remain legal under typical student visas like F, J, M & Q you must file.
You might get money back! While some individuals must pay after filing taxes, international students are typically able to see a refund!
Protection. Filing can help protect taxation of your worldwide income.
International students, along with every other individual who files US taxes have three options when completing their taxes. If you would like to check out these three options- watch this short video and get your taxes filed on time!
No Responses to "Your Taxes Must be Filed Today!"
Leave a Reply