Posted on March 31st, 2014 by Jenny Frankel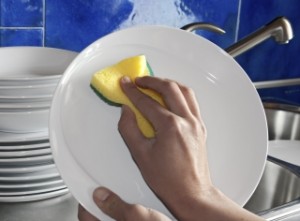 Is marketing right for you? We've mentioned that marketing can be fun and exciting…and who doesn't love a fun and exciting job right? I think you can easily answer the question "is marketing right for you?" if you're a young, energetic, and creative individual!
Many international students like you will make up the population of marketing professionals in the future because you are the ones who can come up with imaginative and original ways to market.
Let's look at Scotch Brite's Wash your Bill marketing campaign. It's fun and fresh and really shows how a marketing team can enable a not-so-typical brand to connect with a young target audience. Here's the scenario: we've got Scotch Brite, the number one dish sponge brand in Brazil, but they have absolutely no connection or influence with one of their target demographics, the 18 to 25 year-olds. So how did they manage to do this? Well the marketing campaign they ended up using to achieve this connection was creative, impactful, and overall just a really amusing experience for everyone involved. For one week Scotch Brite teamed up with various restaurants in Brazil where their target audience usually frequented. At the end of their meal, the servers offered young people a Scotch Brite sponge that said "DON'T WANT TO PAY YOUR BILL? SO, WASH THE DISHES."
At first everyone thought it was a joke, but after being reassured by the restaurant staff, several people went back into the kitchen and washed their dishes using the Scotch Brite sponge while friends took photos and other restaurant goers looked on. It was a fun and unexpected experience for the young people that participated and really grabbed the attention of Scotch Brite's target audience. It was a low-cost campaign with a big impact.
This is an example of what marketing is all about; figuring out fun and creative ways to connect with your target audience. So back to our initial question- is marketing right for you? If you think you can prepare and carry-out awesome campaigns like this one then I think so!
No Responses to "What's Marketing All About?"
Leave a Reply