Posted on March 28th, 2014 by Bryanna Davis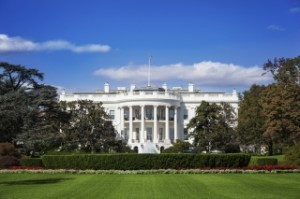 You more than likely have already heard that studying abroad is not only a life-changing experience, but it can be a career boosting one as well. It's a great way to stand out amongst the sea of other job applicants after graduation as it allows you to see the world from another angle- leveraging you to persevere in sticky situations and become easily adaptable in a new environment.
Although you might already know this- hearing it from First Lady Michelle Obama will more than likely give you the extra push you need to make your study abroad trip happen.
This week Michelle Obama spoke at Peking University while in China. Her speech stressed the importance of studying abroad for students within their personal life.
"That's why it is so important for young people like you to live and study in each other's countries, because that's how you develop that habit of cooperation. You do it by immersing yourself in one another's culture, by learning each other's stories, by getting past the stereotypes and misconceptions that too often divide us. "
As well as for society as a whole.
"That's how you come to understand how much we all share. That's how you realize that we all have a stake in each other's success — that cures discovered here in Beijing could save lives in America, that clean energy technologies from Silicon Valley in California could improve the environment here in China, that the architecture of an ancient temple in Xi'an could inspire the design of new buildings in Dallas or Detroit."
If you've been on the fence about studying abroad keep in mind it's about more than exploring countries across the world, it's about exploring other cultures, creating life-long bonds and perhaps even contributing to the betterment of society. To view the entire speech, please visit Whitehouse.gov.
No Responses to "First Lady Michelle Obama's Thoughts on Studying Abroad"
Leave a Reply