Posted on December 21st, 2013 by Bryanna Davis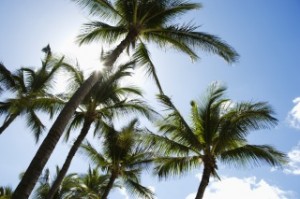 One of the best states for potential international students in the US is Florida. Florida is home to great schools, incredible weather, and world class entertainment like beaches and theme parks. International students from all over the world find themselves in Florida pursuing fun and challenging degrees.
Schools
There are several great private and state run colleges and universities in Florida, each with their own advantages like degree programs, locations, or specialty fields. State Universities include the University of Florida, Florida State University, the University of North Florida, The University of South Florida and many others. These schools are in some of the best cities in Florida like Gainesville, Jacksonville, Tampa, and Orlando. Florida is also home to private universities like Full Sail University and the University of Miami. Each of these schools has a flagship program. UF is renowned for their research program, FSU has top criminology and political science programs, and UNF has a great business program.
Entertainment
Florida has just about everything you can imagine in terms of entertainment. With large cities sprinkled throughout the state students will find that no matter what university they are studying in Florida at there will always be something to do. Florida has amazing beaches on both the Atlantic and Gulf coasts and is home to amazing restaurants all over the state. In addition, the state plays host to professional athletic teams in just about every major sport including baseball, football, and basketball. Students who like outdoor activities will find that Florida is also home to some of the best state parks in the world. For those that like nightlife, the big cities like Miami and Orlando have a top rated bar and club scene that will truly make for exciting times.
Weather
Perhaps the best advantage to studying in Florida is the amazing year round weather. International students who like golfing or going to the beach are sure to find Florida an amazing place. With year-round sunshine and beautiful spring and winters- who wouldn't?
No Responses to "Studying in Florida"
Leave a Reply