Posted on December 19th, 2013 by Bryanna Davis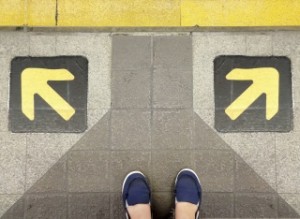 The most important aspect of college is without a doubt the education you'll receive. International students choose new colleges and universities around the world to be exposed to new culture and experiences, but also to gain the skills needed to enter the workforce. Many chase their dreams by studying a major that they are most interested in. This major can be in art, business, science, or engineering. It really depends on what a student wants to commit their career to. Finding out which major is best for you is the first step in your academic pursuits.
How to Choose the Right Major
Choosing the right major is important as it will determine the rest of your career- this means students need to think long and hard about what they want to pursue. By thinking about what kind of career you want to have, students can choose a major that corresponds. Civil engineers should go the way of an engineering degree. Students that want to be writers or novelists should consider a degree in journalism. Many doctors choose a degree within the sciences like Chemistry, Biology or Anatomy. Future lawyers study subjects like Political Science, English and Business. By choosing the right major you can set yourself up for a future career doing whatever you like.
Do what is Best For You
Many students choose a major that they believe will lead them to their dream job. However, at some point during their academic pursuits they realize that they do not like the major, and that they do not want to continue in that career path after all. International students should never be afraid to change their major or consult others about different options, A great person to talk to is an academic advisor. Advisors help students with career planning, as well as helping them determine what major is best to reach their goal. By really researching the different majors available and looking at the different requirements and courses offered, students will be able to assess what path is right for them.
You can get started by exploring different career path options in our Study Guide and find out which is the best fit for you.
No Responses to "Choosing the Right Major"
Leave a Reply