Posted on October 10th, 2013 by Bryanna Davis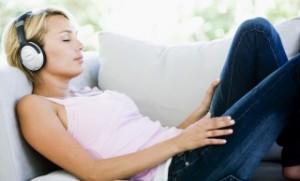 There are many great tips for international students who are about to take a standardized exam for an undergraduate, graduate or professional school program. After some weeks of intense studying, perhaps one of the most important days leading up to the actual exam is the night before. There are several tips available that students should take into consideration for the night before the exam.
Get Your Materials Ready
The night before an exam make sure you have everything that you will need for the next day. That means having your admissions ticket, your identification, and any other allowable materials ready and packed away. Make sure you are not bringing anything that is not allowed. It might be a good idea to lay your clothes out the night before and have your breakfast close to ready to go. As far as dress code goes, wearing layers is usually a good idea in case the testing room is cold or too warm.
Relax
If you have been studying for months and feel as prepared as possible- do a re-cap, take a practice test to make sure you have everything down, then do something relaxing. Watch some television, read a book, listen to music or go to the gym- these are all good ways to relax and de-stress. It is not  a good idea to get overly worked up about the next day's exam.
Keep to Your Schedule
Some people do best by just doing what they always do. This will make it so that your body is on its normal cycle, and you will not get too nervous or be unable to sleep. Spend your day as you would otherwise, as long as it is not too exhausting and you will be ready for the big day.
Visit our test prep center more tips on the exam you are about to take so you can do your best. Good luck!
One Response to "Tips for Your Night Before an Exam"
Ronald C. Herd II Says:
December 7th, 2013 at 11:31 pm

10/10/2013
These are some great tips but I am also reminded of the old adage that common sense ain't so common…
Leave a Reply