Posted on September 9th, 2013 by Jenny Frankel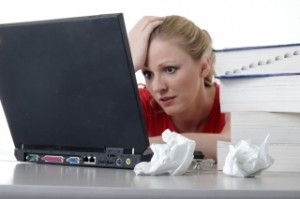 Finance is about numbers, right? So how can you write your finance application essay for a finance degree program and be sure that it will go far in getting your application approved? Finance does have a lot to do with money and numbers, but it also has a lot to do with keeping a clear head and staying ahead of the curve in very high pressure situations, and making decisions based on information that's not always clear in the data. It's about building trust with employers and clients.
Here are a few types of things you might consider including in your finance application essay:
Talk about what makes you interested in finance. What sparks your interest? What aspects of what is possible for you to accomplish with a finance degree make you excited?
Talk about previous project or work experience you've had that is relevant to finance. Passion and interest are great, but if you can show that you've actually done something about them already, that is even more powerful. Based on what you know of finance, what kinds of activities, positions and accomplishments do you have under your belt that can show that you'd do well in finance?
Talk about what you hope to accomplish as an international student with a finance degree. Are you interested in using your regional knowledge and finance degree from the US to improve financial systems internationally or in your home country? Are you particularly drawn to one part of the financial sector or another? What do you hope to accomplish with your degree and why?
Show, don't tell – use metrics and concrete numbers where possible. Give specific examples for the application reviewers to see very clearly how and why you would do well in finance. Your essay can't be all numbers, although you may be able to submit spreadsheets of projects you've completed, or that show your proficiency in working with numbers in addition to the application essay for your finance degree program.
Finance is about numbers, but it's also about a variety of other things, including the ability to persuade clients and financial boards to trust your analysis based on the facts you have, and the competence of your character and experience. If you do end up career in finance, you'll spend plenty of time adjusting to stay on top of your goals and giving persuasive defense of your analysis, not just crunching numbers. So, sounds like you need to write an essay – what a great chance to practice.
3 Responses to "How to Write a Good Finance Application Essay"
Dr Jubaida Gulshan Ara Says:
September 14th, 2013 at 11:46 am

I have master degree in anatomy from Dhaka university Bangladesh.I would like to attened a fellowship programme from Tehran University on anatomy .

Bryanna Lindblom Says:
September 19th, 2013 at 9:09 am

Hi Dr. Jubaida,

Our scholarship database holds a number of fellowships. You can start your search here.

Best of luck finding what you need!

faculty Says:
May 16th, 2016 at 11:57 pm

Thanks for the marvelous posting! I quite enjoyed reading it, you're a great author.I will always bookmark your blog and will eventually come back in the future.
I want to encourage you to continue your great posts, have a
nice afternoon!
Leave a Reply