Posted on August 14th, 2013 by Bryanna Davis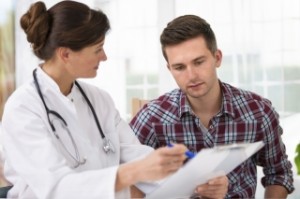 International Student Insurance is thrilled to announce the launch of their new video designed to help international students to better understand healthcare in the USA. The video focuses on a number of areas, including how to prepare for your arrival in the US, how the US healthcare system works, and how and where you should seek treatment if you become ill or injured. This video will be a valuable resource for any international student that is preparing to study in the US.
International students in the US face a number of challenges. One of the most prominent of these challenges is trying to understand the incredibly complex healthcare system in the USA. The US doesn't have a nationalized or socialized healthcare system but does have a large variety of medical providers throughout emergency rooms, hospitals, urgent care centers, on-campus clinics, and doctors' offices. This leaves many international students overwhelmed and confused.
This confusion can lead to international students overpaying for medical treatment. If you are an international student and don't have a clear understanding healthcare in the USA, it can be easy to seek treatment from the wrong place, resulting in unnecessary charges. This video seeks to explain where and when you should seek treatment in order to avoid paying more than you need to.
The video also covers steps you should take before you even leave your home country, such as having a dental and eye exam and bringing a supply of any required prescription medication with you. The video also discusses the importance of having medical insurance in the US, while still being prepared to spend some money out of pocket when you need treatment. Many international students are unaware of or confused by out of pocket costs such as deductibles and co-insurance, and this video helps clear confusion on this issue.
You can access and watch this video here for further information on healthcare in the USA and pass it along to an international student who is going to study in the US.
Leave a Reply