Posted on July 1st, 2013 by Bryanna Davis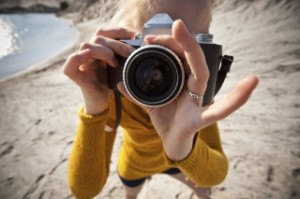 A picture is worth a thousand words and $200! Starting today, July 1st the International Student photo contest will begin and continue throughout the month of July. This means you can start sifting through your photos now and find a great one to submit when the time comes. The photo must reflect your academic environment and have some correlation to your college or university education. This could be a student that is sightseeing, a great campus shot, or you in action at your summer internship. Even if you aren't a professional photographer- make us think you are. Your photo must reflect professional quality with a high resolution, minus any processing (such as filters).
Our judges will select the top three winners from the eligible entries and grant a gift card (from a selection of options) in the following amount:
Third Place: $25
Second Place: $75
First place: $200!!
Although money is always a great prize, so is fame! Each winner will also receive the honor of having their photo and a short bio published on International Student – a site that reaches millions of international students each year. Find that great photo that surprised even you when taken and submit it to receive the praise it deserves.
Want to ENTER the International Student photo contest? We thought so! Starting today, July 1st, you will be able to follow the basic steps below to enter:
"Like" International Student on Facebook– if you already have in the past, give yourself a high five and continue to step 2
Complete the form, submit your best photo and keep your fingers crossed
Make sure you read the rules & regulations and ensure your photo is submitted before August 1 at 5:00pm EST. As fashionable as late might be to some…it's a faux pas in the International Student photo contest. Good luck!
No Responses to "International Student Photo Contest"
Leave a Reply