Posted on June 27th, 2013 by Bryanna Davis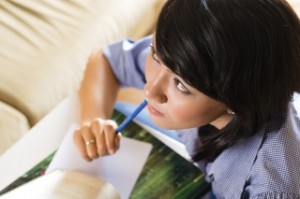 The chance to study at an American university can be life-changing for many international students, giving them coveted credentials and expanding their career goals. Each year students from more than 80 countries fill out applications with hopes that they'll get an acceptance letter. However, only five to 10 percent of international college applicants get to celebrate and live out of the dream of studying in the United States. Applicants can increase their odds by avoiding the following five most common mistakes:
Not Noting Extracurricular Activities
Academic excellence can be impressive, but when admissions representatives of American universities survey international college applicants, they are keenly looking for how students can add diversity in terms of perspective, talents, culture, heritage, beliefs and life experience. These things allow admissions personnel to glean personality — the fuel of a vibrant and enriching college campus. Therefore, out-of-class time proves just as important as time in class.
International students sometimes struggle to paint a full picture of themselves through non-academic means because many countries have longer school days and students devote after-school time to studying and reviewing academics. International students that lack the free time for clubs, sports, activism and leadership opportunities should strive to have at least one strong personal pursuit during their junior or senior year. Applicants who stand out with unique skills, hobbies and lifestyles gain favor.
Applying only to the Ivy League and the Most Popular Colleges
Choosing a chic college whose name resonates even in obscure parts of the world is enticing. Brand names like Harvard, Yale and USC are coveted; they are associated with fairytale futures and the best America has to offer in terms of collegiate preparation. Realistically, though, such schools have a small percentage of spots for international students. They simply get too many applications, period.
Applying to only the cream-of-the-crop schools can leave international students with a mailbox full of rejections. The wise strategy for those who really want the chance to travel and study in America is to apply to a wide range of schools, small and large, urban and rural, private and public state universities, Midwest schools, and even community colleges. Schools like these don't get many international college applicants and are often very receptive to the ones they receive. Spending a semester at a "safety school" will boost your credentials and may allow you to transfer to your top choice school at a later date.
Not Acquiring Funding Outside of University Financial Aid.
Many U.S. universities reserve the lion's share of their financial aid for domestic students. International students should provide a certification of finances to prove that they can pay tuition for four years along with their application. Otherwise, visas often cannot not be obtained and college approval may be stalled. While some U.S. colleges do grant scholarships to international applicants, it is rare and often not sufficient to meet all obligations. International students and their parents should start amassing college savings early or looking for sponsors, donors, loans and homeland financial aid programs that can be used for study in America.
Choosing the SAT over the ACT
Grades and courses from schools outside the U.S. don't always translate well. It's hard to tell if a high grade in another country is equivalent to an "A" or "B" in America. Also, the curriculum is often different. Standardized tests, therefore, are an important assessment tool for measuring intellect and college readiness. While the SAT is the most popular college admissions test for American students, college advisers say international students overwhelming do better on the ACT. Many international students may benefit from taking both tests multiple times.
Underestimating the Time it Takes to Apply
Start 1.5 to two years early preparing to apply for admission into an American university. This timetable allows international students to enroll in a semester-long how-to course on creating the best application. These courses are offered in countries across the globe. Also, the advance time allows students to take English proficiency classes and exams that American colleges require from international applicants. Also, applicants need to research which school is right for their personality. Research may even include phone calls or correspondence with U.S. college students and university counselors. Visa applications, essays, references, transcripts, health insurance, transition plans and finalizing travel will take months of planning.
One last note: of particular importance in the application process is the essay. Taking time with this crucial document is well worth it. Involve peers and family in reviewing your essay and use their feedback to tweak it and make it as powerful and impactful as you can.
About the Author: Samuel Clemens is a former educator who spends his time reviewing study materials for students, both domestic and abroad. Click here to see the sample college essays he recommends.
4 Responses to "Common Mistakes International College Applicants Make"
Leave a Reply