Posted on May 21st, 2013 by Jenny Frankel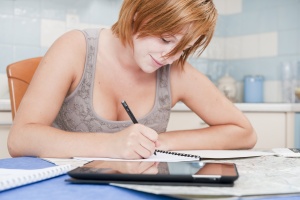 If you are an international student who has begun the application process for medical school, you have likely been to the websites for either the American Medical College Application Service (AMCAS) or the American Association of Colleges of Osteopathic Medicine Application Service (AACOMAS). The AMCAS and AACOMAS exist to streamline and simplify the medical school application process for native and international students, making it so you only have to fill out an application once and then select which schools you would like it sent to.
The two programs serve essentially the same purpose. The biggest difference between the AMCAS and AACOMAS is that the AMCAS is for students interested in applying for a Doctor of Medicine degree, while the AACOMAS is for students interested in applying for a Doctorate of Osteopathic Medicine degree.
In order to use the programs you will first need to create a username and password for your account with them. This will allow you to keep your information secure as well as save and come back to the application at a later time if you do not finish it all at once.
After you make the username, you will begin filling out the actual application, which is pretty straight forward. The AMCAS and AACOMAS ask for your legal name, your education history, your full college transcript, any extracurricular work you have done, a personal comments essay (or essays) and any letters of recommendation you might have. Then, to complete the process, you will be asked to include your MCAT scores.
Once this is all done, you will be able to simply choose which schools you would like to apply to and the service will send out your application and letters for you. All that is left after this is anxiously checking the website to see the status of your application, and hoping you are accepted into your first pick school! Good luck international students!
One Response to "The AMCAS and AACOMAS"
Kiersten Schaarschmidt Says:
June 16th, 2014 at 11:16 am

Excellent web site. A lot of useful info here. I am sending it to some friends ans additionally sharing in delicious. And naturally, thank you for your effort!
Leave a Reply