Posted on May 20th, 2013 by Bryanna Davis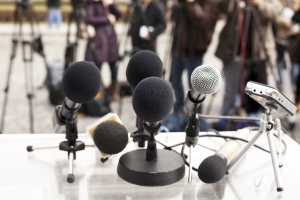 Most broadcasting programs involve some sort of media ethics class, discussing issues such as privacy, freedom of the press, and professional integrity. For students interested in sports broadcasting programs and the larger issues surrounding that field, another interesting ethical analysis is available in the standard Sports Ethics class. This course is usually only an absolute requirement in a sports management program, though it can fill elective requirements for international students in majors like broadcasting, communications, or journalism as well.
Regardless of the major and whether a Sports Ethics class is required, taking the class would be a good idea for anyone vying for a career in sports broadcasting. Don't skip out on Sports Ethics just because it's lecture-hall style and not a flashier, hands-on sports gig! The theoretical knowledge gained in such a class makes you appear as a much more informed candidate to potential employers – always a good thing, especially given the stiff competition for sports broadcasting jobs. This can also help you with your work in the field, especially for those in influential positions such as producer, management, or on-air talent. For these individuals, having a detailed understanding of the moral issues surrounding athletics is vital to their mission of delivering relevant and interesting information to sports fans.
With sports in the public eye more than ever before and technology and medicine developing faster than society's moral sensibilities can keep up with, the Sports Ethics class has plenty of intriguing material to cover. Classwork will consist mostly of reading articles and writing essays on a variety of current and past sports issues such as performance-enhancing drugs; gender, race, and class inequality; and the balance of sports and academics in college athletics. Class time itself will often consist of large-group discussion of assigned reading and lecture-hall style teaching of new material.
Though it's not required in many sports broadcasting college tracks, the Sports Ethics class is a valuable one for any aspiring sports broadcaster to add to his or her resume. Covering a wide variety of relevant sports issues, the class can be both useful and fun.
No Responses to "Broadcasting Curriculum – The Ethics Class"
Leave a Reply