Posted on March 18th, 2013 by Bryanna Davis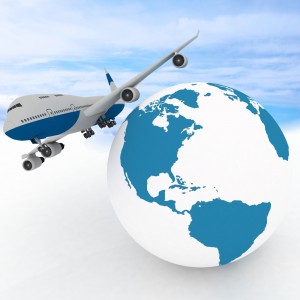 International students interested in the tourism industry should consider the opportunity to attend a top tourism school in the US. Although most of the world has recently experienced an economic decline, a new report from the World Tourism Organization (UNWTO)/European Travel Commission (ETC) predicts that US tourists will be returning to Europe in growing numbers. The results of the report are important to international students because they stress the importance of personnel within the tourism industry understanding their prospective American clientele. What better way for an individual to understand their target demographic than by earning a degree from a top tourism school in the US? Understanding your target demographic is the best way to ensure that you will have the advantage in the market. According to the reports, employers across Europe in the near future will be looking to hire graduates who are familiar with the language and culture of the United States.
This report was released November 2011 at the World Travel Market. Petra Hedorfer, the president of the European Travel Commission, commented on the report saying, "In 2010, Europe attracted 11 million US citizens, a figure expected to rise in the future. It is therefore our duty to strengthen Europe's image as an exciting and dynamic destination in spite of economic turmoil and changing consumer interests." Herdorfer also stated, "Although the industry's focus has turned towards emerging markets like the BRIC countries, we should not forget Europe's most significant market: the USA."
The US is the second most important source market in the world having spent over 75 billion dollars (53 billion euros) on travel abroad in 2010. With the market expected to increase it is inevitable that hotels and businesses around the world will try to remain up-to-date on emerging US tourism market trends. International students who obtain degrees from some of the top schools to study tourism will have a greater advantage of knowing how to reach the US outbound market because of their knowledge of the industry within the States.
*Airliner with Globe photo courtesy of Shutterstock.
One Response to "Attend a Tourism School in the US"
David du Plessis Says:
March 20th, 2013 at 5:22 am

Hi, I am a very friendly and professional customer service representative who would love to study in the US.
If you would like to contact me and assist me with Studies in the states i would appreciate.
Many thanks David
Leave a Reply