Posted on December 9th, 2022 by International Student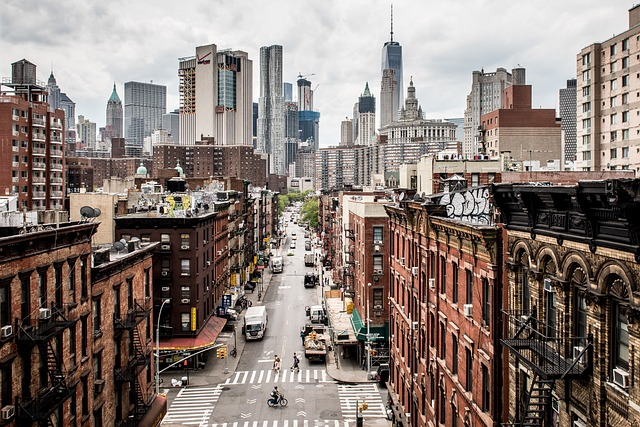 You'll join over 950,000 international students now enrolled in one of the United States' many top-tier graduate programs if you earn your Master's degree in the States.
As a postgraduate student from outside of the United States, you'll find that the United States offers everything you could want as the world's most well-known and extensive study-abroad destination.
There are several options among the more than 4,300 colleges and universities. The application process, visa requirements, and grading systems for a Masters in the United States are all covered in this comprehensive overview.
Benefits of Doing Masters in the USA
The United States, as one of the world's most developed countries, has several benefits that tip the scales in its favour as the most popular location for students seeking to get a Master's degree.
The United States of America offers some of the greatest Masters in the world, and we're going to break down why:
1. Top Universities are in the USA
The United States is home to several of the world's top colleges, which is a significant factor in why a master's degree from a US institution is highly sought after. These schools provide an array of first-rate academic options for students.
2. Established and Recognized Academic Standards
The United States maintains its position as a global academic leader partly due to its innovative higher education system, which lures over 30% of all international students annually.
Obtaining in-depth knowledge in a specific field is crucial at the Master's degree level.
The United States is an attractive destination because of its excellent teaching staff, which guarantees a balanced education consisting of both academic and practical knowledge.
In the USA, colleges and universities are well-known for their outstanding teaching staff and emphasis on hands-on, real-world experience.
3. Enriching Classroom Culture & Experience
Students will find that the climate at American colleges is conducive to learning through adaptable modes of instruction in all subject areas if they choose to pursue higher education there.
Students are effectively encouraged to push themselves beyond their comfort zones while strengthening their fundamental skills. The infrastructure of the academic aids provided by the institutions, such as labs, libraries, and practice spaces, is of the highest quality.
4. Healthy Competition
In the United States, academic programs must ensure they are accessible to students with a wide range of backgrounds and experiences.
There are people here from all walks of life and corners of the globe. Considering that in 2019–24 there will be over 1.1 million international students studying in the United States, you can begin to get a sense of the rich diversity that exists here.
Universities have rigorous screening processes and provide excellent opportunities to network with bright students from various disciplines. This fosters a motivating environment in which students are encouraged to push themselves.
5. Promising Post-Degree Work Opportunities
If you want to study at the Master's level, going to the US is a must because it offers the best job prospects after graduation.
If you decide to earn your Master's degree in the United States, you'll be able to participate in various activities and workshops tailored to your subject. Universities in the US have a lot of success placing qualified graduates at prestigious corporations.
6. Convenient Support Facilities for Foreign Students
University students can readily obtain help and support with various issues, ranging from finding food and housing to extending their visas, applying for scholarships, and finding internship possibilities.
Colleges and universities try to ease international students' readjustment to life in the US and welcome students from all walks of life.
Most educational institutions in the US have an international student office that assists international students in adjusting to the rigours of college life.
You are free to contact them with any query, whether it be an academic question about your social life or any other problem you could be having adjusting to the new way of life.
7. Vibrant Campus Life
The opportunity to participate in the exciting student culture is another reason why international students choose to pursue Master's degrees in the US.
There are many fun things to do on campus in addition to studying. You can customize your college experience by being involved with various student groups, sports teams, clubs, service opportunities, and more.
In addition, you can visit other states and cities to learn about new cultures, interact with interesting people, and expand your horizons.
8. Academic Flexibility
It's possible to earn a Masters in various subjects and concentrations at colleges in the US.
In addition, the intellectual freedom offered by American Master's degrees contributes to the country's high standing.
Depending on the student's interests and objectives, the course can be altered to meet their needs. Any suggestions for study in your preferred area are welcome.
The difference in postgraduate study in the USA
The American university system is similar to that in other countries. There are certain distinctive features of graduate education in the US.
'Graduate' vs 'postgraduate.'
The term "postgraduate" is rarely heard amongst native-born Americans. At least, not like schools and kids in other countries. In the US, you are more likely to enrol in a "graduate" programme than a "postgraduate" one.
There may be a designated "graduate school" (or "grad school") at your university to handle such matters.
In some cases, American colleges and universities may still use the term "postgraduate" (or "postgraduate"). This term, however, is often reserved for those who have reached the doctoral level of education.
Someone in this position wouldn't be seeking a Master's degree but a postdoctoral or early career academic position. So watch out that you don't mistakenly advance in your career path.
No pure research degrees
This is the aspect of higher education in the US that stands out the most: nearly all programs involve instructional modules and examinations.
This may come as a surprise to you if you are accustomed to a system such as the one used in the UK, in which the focus of a Master's degree might either be on teaching or on research. In the US, both Master's degrees and doctoral programs are significantly more organized.
You will still be required to think for yourself and study on your own, but the manner in which you are evaluated will become much more formal and consistent throughout your degree.
Because of this, it won't be possible for you to pursue an independent research master's degree in the USA, such as an MRes (Master in Research) or MPhil (Master in Philosophy).
Before a student can move on to the final 'all but dissertation' stage and finish their thesis, even PhD programs in the USA typically require them to complete initial taught training and examinations. This is the case even for students who intend to earn their doctorate.
You'll get the best of both worlds if you choose to pursue your Master's degree in the USA. You will have the opportunity to experience a "modern" approach to postgraduate study within a higher education system with significant experience in delivering these kinds of all-encompassing programs.
Graduate schools
In the USA, students pursuing advanced degrees such as a Master's or Doctorate must enrol in a graduate school. In reality, some American college graduates may use the term "graduate school" (or "grad school") to describe their next academic endeavour.
The majority of graduate schools are divisions of larger universities. Graduate programs at these institutions use the larger institution's resources while narrowing their focus to the conferral of advanced degrees.
The names of graduate institutions that provide specialized education may also reflect their goals. Examples include MBA programs, medical colleges, and law schools. In order to differentiate themselves from more scholarly 'graduate schools,' these institutions are sometimes referred to in the abstract as 'professional schools.
Course types
Master's degrees earned in the USA accomplish the same goals as those earned in other nations.
After completing an undergraduate degree program in a related field, students can continue their education by pursuing postgraduate (or "graduate") degrees.
Some of them provide the opportunity to investigate a specific academic field in greater depth. Some organizations offer more sophisticated professional or technical education.
The primary difference between the two is the structure of postgraduate qualifications in the USA compared to their equivalents in other countries.
If you want to earn a master's degree in the USA, you'll need to enrol in a graduate program at universities in the USA. Regular testing and training sessions will help you progress toward your degree.
Nonetheless, you'll also get generalized instruction. Thanks to this course of action, you'll graduate with more than just academic knowledge, having acquired a wide range of transferable talents as well.
Duration for Masters degree in the USA
The typical time to earn a master's degree at a college or university in the USA is two years of dedicated study (though some courses are shorter).
The increased emphasis on structured training and regular assessment on a US graduate course means that it takes longer than in certain other nations (such as the UK).
The extra time spent on your degree will usually be balanced out by the increased opportunities for growth and the new abilities you pick up along the way. In addition, having a Master's from the USA may reduce the time needed to earn a Doctorate in the same subject.
Experience in studying for a Masters's degree in the USA
Master's degrees earned in the USA are comparable to their counterparts earned in other nations. You will be challenged intellectually in the USA and expected to grow in your ability to learn independently.
You will have a more regimented experience than some other overseas postgraduates, as we've made clear throughout this book. You will be tested more frequently and urged (or obliged) to participate in more education.
Which type of graduate program you enrol in and its goals will determine the specifics of your daily life. We can classify these into two major groups: academic programs and professional programs.
Academic Masters
Master's degrees in academia are equivalent to "old-fashioned" Master's degrees in teaching. Broad topics are covered, and students finish with a sizable research project and thesis. Most of them, however, lack the specialization of their foreign counterparts.
U.S. students pursuing a master's degree tend not to specialize but rather to get a broader understanding of their profession.
This makes sense considering the American undergraduate curriculum, which encourages students to explore a wide range of disciplines before settling on one to "major" in.
Masters students typically have a variety of electives from which to choose.
Core discipline knowledge and methodological training modules are often required. Some courses will count toward your degree, while others will be "elective," allowing you to tailor your education to your particular passions.
In the US, the dissertation portion of a Master's degree program is where students get to delve deeply into topics of particular interest to them.
Professional Masters
Master's degree programs in professional fields are what they sound like. These universities in the USA programs offer the technical education and practical training necessary for specific occupations.
Many are recognized, so their graduates can enter fields where licensing is required. (As a foreign student, you should know that professional certification earned in the US may not be recognized in other countries.)
There are typically fewer options for personalization in professional Master's programs than in academic Master's programs. Instead, you'll have to follow a more stringent core training curriculum.
This is essential because universities in the USA guarantee that those who enter a profession will have the specific skills necessary to succeed.
Specific graduate institutions with aptly named programs tend to offer these options. For instance, business schools typically provide MBA programs.
On the other hand, law schools are the institutions that typically provide academic courses in the legal field.
Such institutions frequently form their own independent relationships with corporations and other professional groups.
Having these can greatly improve the quality of a Master's degree and the respect in which it is held.
Masters fees and funding in the USA
Costs for international students to earn a master's degree at public universities in the USA range from about $20,000 to $35,000. It's to be expected that, in a country as vast as the United States, there would be a significant variety of available programs and academic establishments.
Another thing to keep in mind is that only a small percentage of American Master's degree students really pay the entire price of tuition. Several are supported financially by their school or other organizations.
The Fulbright Scholarship Program has ties to more than 150 countries and is one of the most prestigious sources of funding for international students in the US.
Eligibility requirements to study Master in the US
A bachelor's degree in the appropriate field is required (concerning the Masters's degree field you have chosen). You must meet these key prerequisites to pursue a Master's degree in the US:
Earn a Bachelor's degree in the field of study in 3–4 years with a minimum cumulative GPA of 3.0 (or 65–70%)
Proof of your English-language Proficiency test such as IELTS
GRE score that is 290 or above
Statement of Purpose
Two to three letters of recommendation
Additional aspects that add weight to your application:
Research/internships projects
Any published research papers
Documentation of any involvement in social or leadership activities
3 Responses to "Masters in the US"
Rohan Shah Says:
December 14th, 2022 at 7:47 am

This was something I was looking for, really helpful, and great work done. Keep on sharing great content like this.

AMA Appiah Says:
December 15th, 2022 at 12:10 pm

I am very happy to attend this school

Marena Nouhan Says:
December 29th, 2022 at 6:02 pm

Bonjour Monsieur,
Je désire savoir que fait-il faire pour parvenir à l'obtention des bourses pour aller étudier dans une université américaine en y travaillant pour payer ces études.
Je vous remercie infiniment.
Leave a Reply